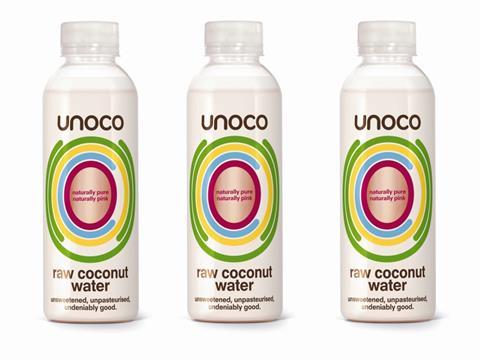 A 'raw' coconut water brand has secured its first mainstream listings.

Unoco, which rolls into Waitrose and Ocado next week following its launch into Planet Organic and Whole Foods Market, is an unpasteurised drink made from young, green coconuts harvested from the Philippines (rsp: £1.99 to £2.39/250ml).

The drink, which is "unheated, unsweetened and unchanged", was unlike any other coconut water out there, said Unoco co-founder Hamish McCall, who said many other coconut waters were pasteurised.