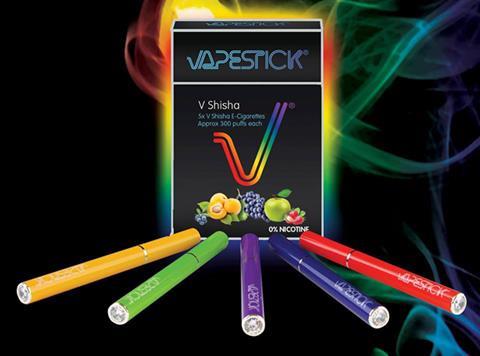 The new US owner of Middlesex-based electronic cigarette maker Vapestick has told The Grocer it is planning a major acquisition spree both in UK and around the world.

The publicly-listed Victory Electronic Cigarettes Corporation completed the $70m takeover of Vapestick on 10 January. It was advised by Bluebox Corporate Finance, and Bluebox CEO Paul Herman has now been appointed to the board of Victory with a view to sealing more deals within the global electronic cigarette sector.

Herman told The Grocer that Victory was looking to act quickly to make sure it established a strong position in the e-cigarette market, which was likely to see rapid consolidation over the next couple of years.

"We are looking for businesses with strong brands and an established following," said Herman. "Both globally and in the UK we are expecting consolidation over the next 12 to 18 months."

Like rival US e-cig maker Njoy, Victory is gearing up to take on the big tobacco suppliers. "E-cigarettes are not a flash in the pan," he said. "Tobacco is a $720bn global market and all the time e-cigarettes are taking more and more of a share. They can certainly overtake tobacco."

He added that Victory did not believe e-cigs should be regulated as medicines as the UK government currently intends by 2016. However, the company would have a hedging strategy in place to deal with any changes in regulation that might affect the market.