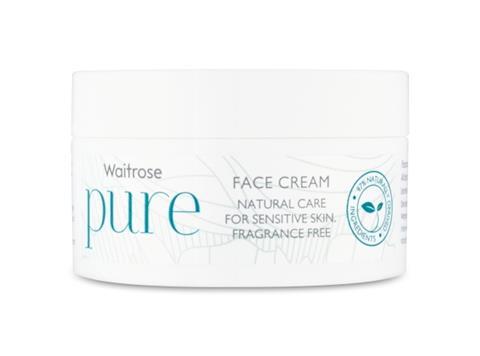 Waitrose has given its Pure beauty sensitive skin range a makeover.

Rolling into stores from this week, the updated range includes five new products - facial oil and polish, beauty balm, hand cream and eye gel. The NPD takes the 'affordable' skincare line to nine SKUs, all priced below £3.

The naturally derived ingredients used to make the dermatologically tested products had been increased to "at least" 95% to make the fragrance-free range "as natural as possible", said beauty buyer Matt Gourdin. The aim was to offer consumers "effective and affordable" products, he said.

The range has also been given a new "more eye-catching" design.