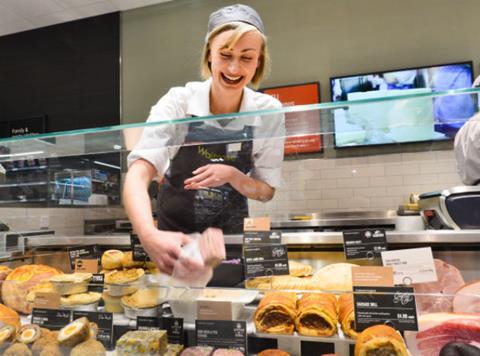 Waitrose has taken inspiration from foodie markets to make its deli counters more artisanal.

It has just started to sell products from Ginger Pig, Tom's Pies, Cornish Premier Pasties, Findlater's Fine Foods, Dan Hull, Little & Cull and Trealy Farm.

A Waitrose spokeswoman said only products from Findlater's had previously been available in supermarkets.

The 16 new lines, most of which were previously only available at specialist retailers and food markets, are now sold at six of its stores on the deli counters.

Tom Woodings, Waitrose deli buyer, said the ranges would be expanded and developed into other branches in future.

Waitrose decided to stock the British artisan products after spending six months trawling the UK's best food markets - such as Borough and Maltby Street.

"The brands we're working with have built their food based on being experts at their craft, along with a real passion for what they produce," said Woodings.

"This is the first time any of the brands have been available at a supermarket. They're relatively small producers, so we're starting in a few branches with a plan to expand and develop their ranges in more shops in the future."

Products include Ginger Pig Spicy Lamb Roll (£4.99), Dan Hull Chorizo & Quail Scotch Egg (£1.99), Trealy Farm Hot & Spicy Salami(£1) and Little Cull Chicken & Apricot Terrine (£20).