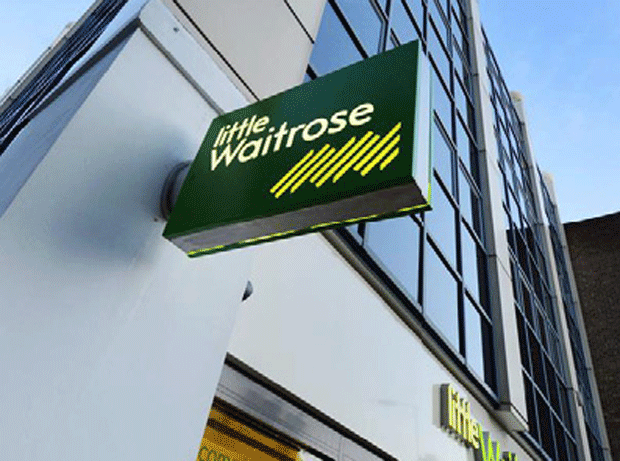 Waitrose has defied the flat grocery market to report a 6.9% increase in half-year like-for-like sales.
The supermarket said total sales had risen to £3.02bn for the six months to 27 July, while operating profit climbed 12.8% to £160.2m.
It was also a good six months for John Lewis. Like-for-like sales at the department store grew 5.1%, helping the John Lewis Partnership increase total sales by 7.3% to £4.73bn.
However, group profit before tax slumped 38.5% to £68.5m because of a £47.3m exceptional charge related to a £40m pay-out to staff made last month after the Partnership became aware of an error in its holiday pay policy.
"I am particularly pleased that both Waitrose and John Lewis again increased their market shares significantly during the first half. Year-on-year, we grew our customer numbers by 6%, helped especially by initiatives such as myWaitrose and our market-leading omnichannel offer in John Lewis," said John Lewis Partnership chairman Sir Charlie Mayfield.
Waitrose said the number of myWaitrose cardholders had increased to 2.5 million. It said the targeted offers available with the card, together with free tea and coffee, had helped strengthen customer relationships and drive volume.
North-south divide
Waitrose MD Mark Price said sales growth was broad based. Despite talk of a north-south divide, he said Waitrose branches in the north of the country were performing well.
Mayfield added that John Lewis Partnership sales were strongest in the provincial cities in the north of the country, which was not the case last year.
Waitrose has just opened a new warehouse in Leyland, Lancashire to expand into Scotland and the north of England.
Price also downplayed the war of words with Morrisons and Ocado earlier in the year over the two companies' agreement to team up on an online grocery service. He said they were "muddling along well".