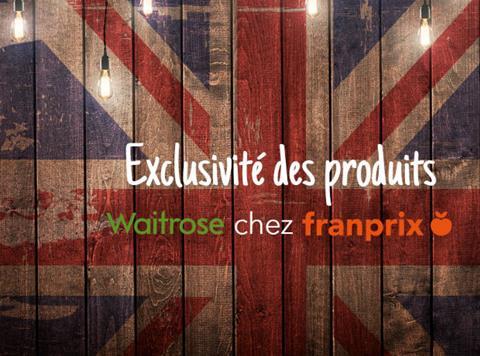 Waitrose is getting French shoppers to swap their roquefort for red leicester in a new export deal with Paris-based grocer Franprix.

The retailer has begun supplying four cheeses - a red leicester, double gloucester and two cheddars - as well as "quintessential British favourites" such as piccalilli, lemon curd, marmalade and shortbread to 150 Paris branches.

The range was selling so well that it would be extended to a further 100 branches in the capital in the new year, Waitrose said.

Having long been a subject of cross-Channel ridicule, British food is now starting to attract interest in France. This is particularly true in Paris, where British delicacies are sneaking into artisan shops.

Franprix general manager Jean-Paul Mochet said customers in the capital were looking to try something new. "High quality British food is in particularly high demand right now with its flavours and textures adding a new dimension to long established favourites like cheese and preserves," he said.

"Although it's a relatively modest start, we are confident of success. Waitrose is widely recognised as a champion of British produce and the value we both place on food provenance will really appeal to our customers."

Waitrose cheese buyer Chris Dawson said the cheese range was proving particularly popular. "France is renowned for its cheese, which has always been popular with our UK customers, so it's great that French food lovers will be saying bon appétit over a slice of English Cheddar," he said.

"British cheeses are world class and are increasingly in demand because of their unique flavours and styles. It's seen as very aspirational in many places to be seen to be buying British classics and our cheesemakers are having ever greater success because of that."

Waitrose exports directly to more than 50 countries including China, Hong Kong, Singapore, Thailand, India, the Caribbean and the UAE.