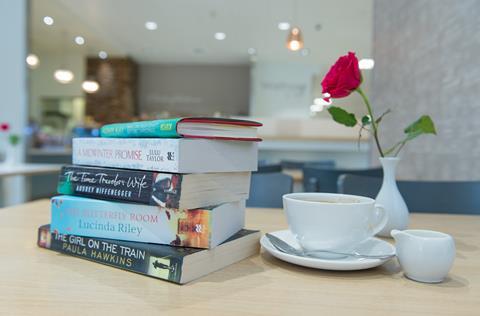 Waitrose has launched a book swap initiative in a selected number of its in-store cafés, with plans to roll the programme out further later in the year.
The supermarket trialled the initiative in five of its shops last year, encouraging shoppers to leave books in dedicated areas of its cafés for other customers to borrow and read.
After receiving "overwhelmingly positive" feedback from customers, Waitrose has now decided to roll the concept out to a number of other larger cafés.
"So many of us love to relax with a good book, and our cafés are often filled with people taking a break from shopping and enjoying a good read over coffee," said customer experience director Simon Burdess.
"We wanted to create an area that would spark conversation between our customers and enable them to share their book recommendations with others. Our sixth book hub will be launching in Formby in spring, with others planned later in the year."
Book swap units are currently in Waitrose branches in Worthing, Lincoln, Cheltenham, Lymington and Hythe.
The Co-op also runs a book swap initiative in some stores.