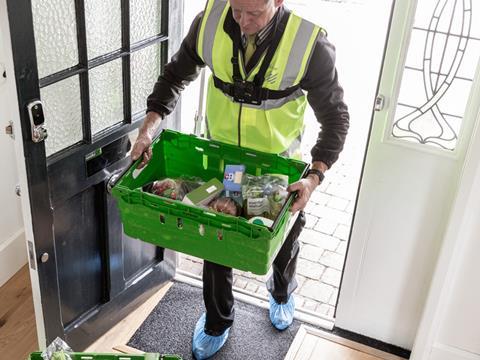 Waitrose is to update its online delivery system next year so drivers can tell if an order contains age-restricted items or not.

The upmarket retailer currently follows a Challenge 25 rule when customers order any products online, including items that are not age-restricted. This is because its existing system does not allow delivery drivers to see what items a customer has ordered ahead of delivery.

If the person receiving the order cannot prove their age if requested, the driver cannot deliver the order.
By next year, however, Waitrose is to update its system to enable its drivers to see customers' online orders ahead of time, and easily remove any age-restricted products if necessary or simply complete the delivery if the order does not include such products.

Waitrose's current policy for online shoppers was brought to light when Times columnist Daisy Goodwin shared that her 27-year-old daughter was asked for ID when collecting an online order for tofu and vegetables. Waitrose told Goodwin that once a driver asked a customer's age, it "sets in motion a legal process", adding that it couldn't alter "company policy".