There are just a couple of days before The Grocer's latest in its series of sustainability webinars, this time on learnings from COP26. Register your interest here.
As the dust settles on the two-week COP26 summit, what pledges have been made and by whom?
From deforestation and methane to fridge doors and food waste, this retrospective on both the deals made in Glasgow as well as the accompanying supermarket pledges will offer context on the key takehomes for the food and drink industry, the opportunities it can bring, and looks forward to future commitments that COP27 needs to tackle next year.
Due to broadcast on Wednesday 1 December at 11am, the 60-minute webinar will seek to tackle what this all means for the future of food and drink and what is left to do.
Our panel of top experts from across retail, suppliers and policy will explore what is possible, and how we might push the boundaries even further in search of the holy grail for people and planet.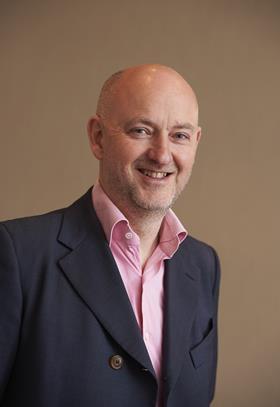 Adam Leyland, editor-in-chief, The Grocer
Adam is an authority on a wide range of issues including food waste, health and obesity, product innovation, entrepreneurship and the supermarkets, and makes frequent appearances on TV and radio. He also regularly chairs conferences and hosts awards. While Adam is a lifelong 'foodie' and 'winophile', he is also passionate about the social aspect of food, and has successfully lobbied the government for funding to subsidise food waste redistribution through The Grocer's award-winning Waste Not Want Not campaign.
In a 30-plus-year career as a journalist and editor, Adam has also interviewed a wide variety of politicians, celebrities and senior business leaders, including Buzz Aldrin, Richie Benaud, Stelios Haji-Ioannou, Sir Paul McCartney, Sir Terry Leahy, Sir James Dyson, Lord Sainsbury, Sir Philip Green, David Cameron and the press secretary to US President Bill Clinton.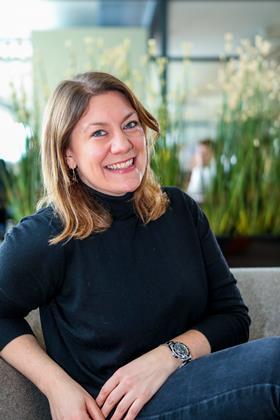 Anna Turrell, head of environment, Tesco
Anna is head of environment at Tesco, where she is responsible for the company's net zero delivery, as well as other areas including sustainable agriculture, forests, marine and the company's partnership with WWF. At the heart of the partnership is the ambition to halve the environmental impact of the average shopper basket. Prior to joining Tesco, Anna was head of sustainability at Nestlé UK & Ireland.
Before moving in-house, Anna spent 10 years in sustainability consultancy in Europe and Asia. Anna has worked with clients across a range of sectors including fmcg, F&B, telecommunications and financial services sectors, as well as government and non-profit sectors. Anna is chair of the SOS Steering Group of Signatories for the Cerrado Manifesto, and co-leads the Consumer Goods Forum's Forest Positive Coalition Landscape Working Group alongside PepsiCo.
Anna is also a trustee of the environmental campaigns charity Hubbub, and a director of the UN Global Compact UK Network and the Aldersgate Group.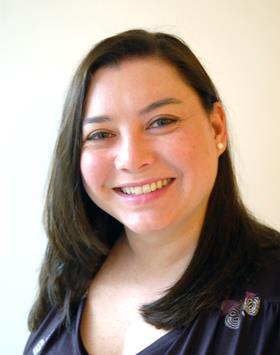 Kim Wilson, sustainability senior manager, EDF
Kim is a senior sustainability professional with over 20 years of experience of working with business to create shared value for people, planet and society. She is currently responsible for driving the development and overseeing the delivery of EDF in the UK's roadmap towards helping Britain achieve net zero in a sustainable and responsible way.
She represents EDF on the UK Corporate Leaders Group, BITC Net Zero Taskforce and is a member of the Edie Sustainability Leaders Group. Kim trained as a chartered accountant at KPMG and has built her career on the solid foundations of this experience as a sustainability assurance provider, consultant and in-house specialist.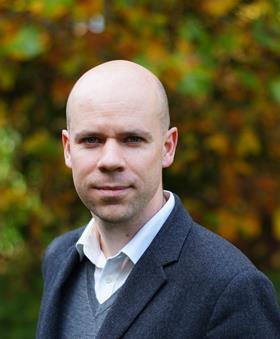 Eliot Whittington, director, Corporate Leaders Groups
Eliot is Director of CISL's Corporate Leaders Groups and is policy director for CISL. He leads the team behind both the European and UK Corporate Leaders Groups (CLG Europe and CLG UK). He also leads CLG Europe's Green Growth Partnership with leading EU climate and environment ministers.
His work has a strong focus on climate change, but he also helps drive action on the circular economy, plastics and issues around the social and justice implications of economic change. He represents the Corporate Leaders Groups on the board of the We Mean Business Coalition and has been responsible for CISL work that has included collaborations with the World Bank, the Intergovernmental Panel on Climate Change, the UNFCCC, a number of European governments and a wide range of senior business stakeholders.
For CISL he sits on the supervisory board of German-based think tank Agora Energiewende. He regularly advises business and government and has sat, for example, on the UK government's BEIS Economic Recovery Taskforce on Net Zero and Treasury Net Zero Review Technology and Innovation Advisory Group.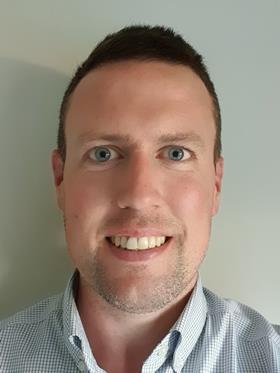 Sam Jones, head of sustainability GB, CCEP
Sam has 12 years of experience creating, driving and leading sustainability programmes. He recently joined Coca-Cola Europacific Partners to lead on climate and sustainability in GB, having previously worked for the FTSE 100-listed DS Smith, where he established the industry-leading 'Now and Next' sustainability strategy, was responsible for DS Smith's strategic partnership with the Ellen MacArthur Foundation and was heavily involved in DS Smith's activity around science-based targets and net zero roadmaps.
He has previously worked for Mars and in the agricultural division of Associated British Foods, building strategy focusing on sustainable supply chains. Sam has a background in geography and is a chartered environmentalist through the Institute of Environmental Management and Assessment.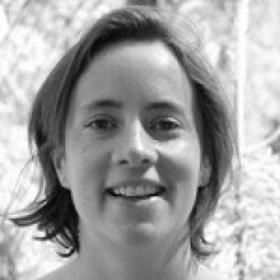 Karen Fisher, head of climate action, Wrap
Karen has worked with Wrap for more than eight years, but has 20 years combined experience in the field of food systems sustainability and appraisal. Her recent focus has been to lead a programme of work with the UK food & drink sector tackling the significant challenge of measuring and reducing supply chain GHG (Scope 3) emissions.
She also leads Wrap's programme of work on water stewardship, focused on tackling water stress in supply chains and convening collective action to help build supplier resilience and secure sustainable water management in the most 'at risk' areas from which the UK sources key food & drink products and ingredients.
Prior to working at Wrap she led a programme of work to develop thousands of product carbon footprints for on-pack carbon labels. She also advised on the development of the PAS 2050 product footprinting standard and drafted LCA guidance for the European Commission's Joint Research Centre.