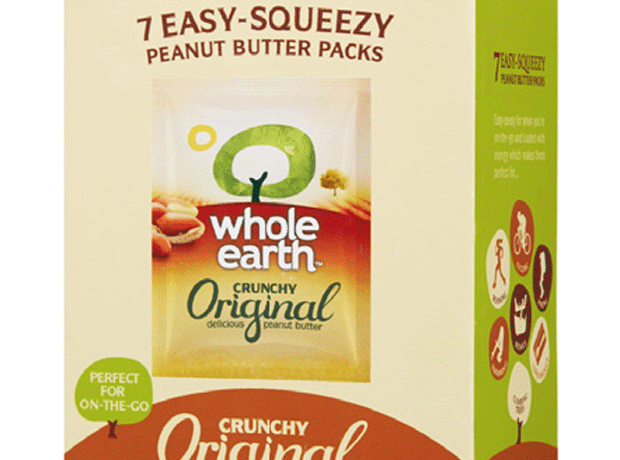 Whole Earth is aiming to extend peanut butter into the on-the-go market with a new sachet format that can be squeezed directly into the mouth.

The brand is hoping sachets can expand peanut butter into the picnic and lunchbox markets, and encourage gym-goers to consider it as a post-workout snack. The format, which contains enough butter for two slices of toast or can be eaten on its own, will debut in Waitrose next month in packs of seven 32g sachets (rsp: £3.49).

Sachets were already used for peanut butter in the US, said Whole Earth brand controller Nikki French. "We can learn from products such as ketchup, mayo and other on-the-go foods such as yoghurt," she added. "Peanut butter has never been something you could grab on your way out of the house or easily pack into your bag."

The launch comes as peanut butter is outperforming the 3% growth in the overall spreads market, with value up 5.7% to £54m [Nielsen 52w/e 20 July 2013].

Peanut butter has been undergoing a renaissance, said Don Williams, CCO at branding agency Pi Global, who added that the move was "almost a no-brainer". "The only slight worry I have is the delivery of the product from a sachet and how appealing an experience that will be," he said.

Whole Earth is also expanding its jarred range next month with a blend of cashews, hazelnuts and peanuts called 3 Nut Butter (rsp: £3.19).

"Cashew and hazelnuts give the nut butter an intensely, rich flavour," said French.