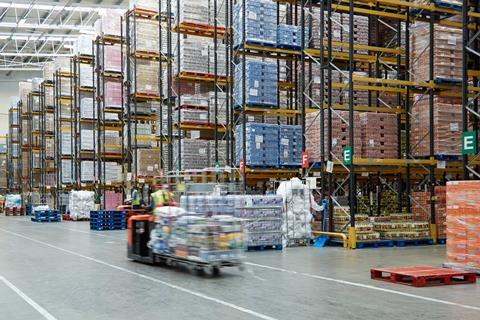 Wholesalers have been angered at being overlooked again as Chancellor Rishi Sunak unveiled his latest hospitality support package.
Yesterday Sunak confirmed a new £4.6bn package of new lockdown grants worth up to £9,000 for businesses in the retail, hospitality and leisure sectors.
However, wholesalers supplying into those sectors were not included.
It comes as the latest snap lockdown announced by Boris Johnson on Monday left foodservice wholesalers with millions pounds worth of school-specific stock, which in a lot of cases cannot be repurposed and resold.
Under the new 'stay at home' measures, all hospitality venues must close and switch to a takeaway-only model.
"Wholesale continues to be ignored," said Country Range CEO and FWD chairman Coral Rose. "We had vehicles lined up ready to deliver to schools yesterday morning and that didn't go anywhere. We have nowhere to sell all of that product to now. We will give it to food banks if we can and we will look to support communities, but a lot will be thrown away due to the scale of it, and the short notice of the closures just hasn't helped."
Rose said grants and business rate relief were needed to "keep the wheels turning" and ensure care homes and other vulnerable areas of the community can continue to be supplied.
"We need some recognition and money to allow for all the product we have had to throw away. Millions and millions of pounds from the first lockdown back in April and again in lockdown two and again now.
"There has been no recognition of our industry at all and the reliance on our industry has been ignored."