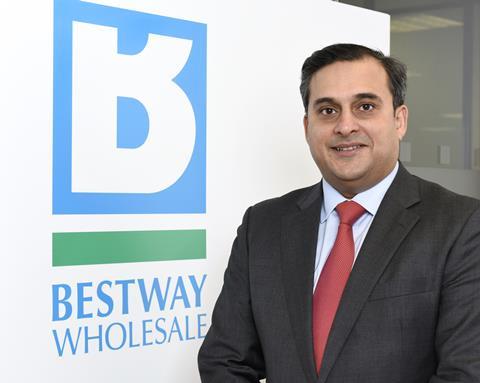 Bestway Wholesale has been holding weekly, sometimes daily, meetings with suppliers in a bid to prevent a return to shorting amid reports in recent weeks of stockpiling.
In order to mitigate allocation issues, which impacted the independent wholesale sector during the national lockdown earlier this year, the wholesale giant has engaged in daily and weekly phone calls with suppliers and Defra to ensure visibility around availability.
Bestway MD Dawood Pervez told The Grocer, "We and our suppliers learnt from previous experiences, so we do not believe the same challenges will arise with a second wave demand. Fair distribution has been recognised and supported by suppliers, who in turn are mindful of the impact of product shorting."
The wholesale giant has begun to see demand rise across a number of products such as alcohol, ambient grocery and toilet roll since the latest raft of coronavirus restrictions were announced by the prime minister.
The rise in sales has prompted Pervez to issue a reminder to suppliers to deliver fair allocation of stock and not to favour the supermarkets.
"In order to give a voice and champion independent retailers, I would urge suppliers to remain diligent and aware of the importance of maintaining supplies into this vital sector, should grocery demand hit a spike in the days, or weeks, ahead," said Pervez.
"We're constantly monitoring changes in the economy, and in consumer shopping behaviours. And the early indicators show that consumers may be looking to purchase more of key product lines over growing concerns that we will see a return to panic shopping earlier in the year.
"In the wake of the Covid pandemic, the whole industry came together to raise awareness of the growing importance of local convenience stores and the key role they play in the community, in context of the mults being supplied more favourably.
"The last few months have highlighted to us all the challenges in ensuring fair distribution of stock across the sector and here at Bestway, we have lobbied hard on behalf of our customers to ensure availability to independent retailers, as we know they provide vital lifelines to their local communities."