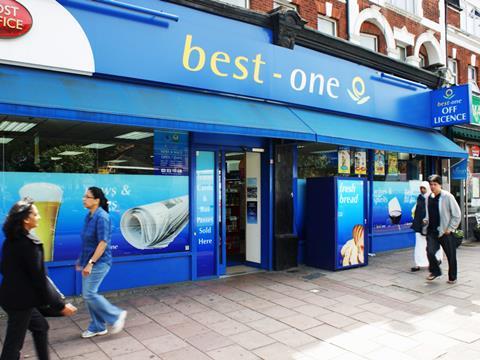 Bestway has weeded out 40 non-compliant and underperforming retailers from its Best-one symbol group.

The group recorded a 2.4% drop in overall store numbers for the year to 31 December, which it said was the result of a drive to improve standards.

"The debranding of stores has to happen to protect the brand and our other Best-one members," said Bestway symbol director James Hall.

"We want stores that are willing to show the same level of commitment and dedication as the group shows to them. With Best-one it is all about raising and maintaining store standards. Those that join Best-one will be required to comply with our promotional and purchasing criteria and if they do so will benefit from sector-leading support."

In total, sales at Best-one are up 5.6% on the previous year, and the symbol has seen the North East and North West outperforming with sales up 10%. Sales in Scotland were also in double-digit growth, at 18% year on year, Bestway told The Grocer.

"We have invested significantly in logistics, which means we are now able to offer our services the length and breadth of the country," said Hall.

"The group recently recruited its most northerly store in Aviemore in November and will be moving further north with a store in Inverness in early 2016."

This week, Bestway reported a 20% sales rise, taking it to just over £3bn for the year ending 30 June 2015, largely due to the group's acquisition of the Co-operative Pharmacy business, which it has now rebranded as Well Pharmacy. Pre-tax profits were up 39.9% increase to £373.8m from £267.1 in 2014.

In the wholesale business, the group cited a "busy and challenging" year for a 4.2% decrease in turnover in the same period with pre-tax profits dipping by 9.3%.