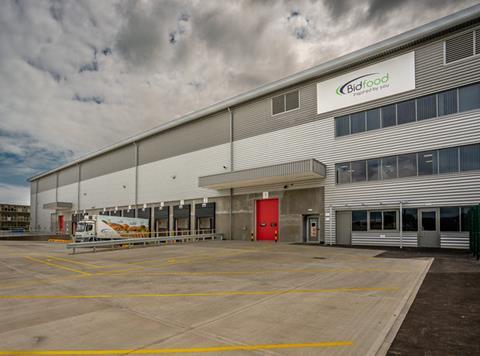 Bidcorp's UK division, Bidfood, has retained its UK contract distribution division, Best Food Logistics, after a proposed buyer pulled out at the last minute, The Grocer can reveal.

Best Food Logistics, the new name for Bidvest Logistics, was the division that lost the KFC business to DHL and QSL Logistics earlier this year. It resumed supply to up to 350 KFC outlets from depots in Royton and Banbury when the new arrangements went pear-shaped.

"We can confirm that Bidcorp have received a number of proposals of interest in the purchase of its UK logistics business, Best Food Logistics," confirmed a Bidfood spokeswoman.

One bidder had previously progressed to the final approval stage, but the company decided, "for internal reasons", not to proceed with the transaction.

Contract logistics remained a non-core activity for Bidcorp's strategic plan and, accordingly, Bidcorp was now considering alternative proposals that were suspended during the negotiations.

It is believed a sale is still possible should a suitable buyer emerge. Best Food Logistics is continuing to pick up new business, such as Pizza Express, TGI Fridays, Ask Italian and Zizzi.

The Grocer also understands South African party company Bidcorp remains hopeful it can win back the rest of the KFC business following the DHL/QSL debacle.

Bidfood's core business, however, remains foodservice wholesaling to the catering trade.
Bidcorp's full-year financial statement for the year to the end of June declared Bidfood's UK foodservice and fresh business "in good condition and well positioned for future growth".

Bidfood's trading profit climbed 8.6% from R1.3bn (£70m) to R1.4bn on revenue up 6.4% R29.5bn to R31.4bn.

The results statement said Bidfood UK achieved growth in revenue and trading profit despite low consumer demand and restaurant closures.

Bidcorp noted that UK sales pressures sharpened in the third quarter as business and consumer sentiment hit a low ebb.

However, customer confidence returned in the fourth quarter and sales picked up.

Margins overall were well managed, Bidcorp said, but overheads were higher than expected as labour costs increased and the national driver shortage persisted.

It said overtime became a significant factor at some depots, driven by higher free trade activity levels.

The business reported that new trading depots bedded down in Royton and Penrith, and specialist operations performed well, except the Channel Islands business, which was taking "a little longer to restructure than anticipated".

Fresh performed below expectations but a platform for "renewed growth" had been laid, it said.

It noted challenges relating to the move of the Henson meat business from the ageing site in King's Cross, London, to a purpose-built facility in Woolwich. Some customers were lost and staff left.

"A new team and new processes are revitalising the business in the new facility," it said.

Oliver Kay, its fresh fruit & vegetables business, opened a new depot in Birmingham designed to improve customer service and reduce cost inefficiencies. Meanwhile, a new management team was deployed its Daily Fish arm.

Bidcorp made 13 acquisitions during the year, which increased group revenues by R3.3bn and trading profit by R22.5bn.

Group pre-tax profits for continuing operations climbed 2.9% from R5.3bn to R5.4bn on revenue up 8% to R119.4bn.