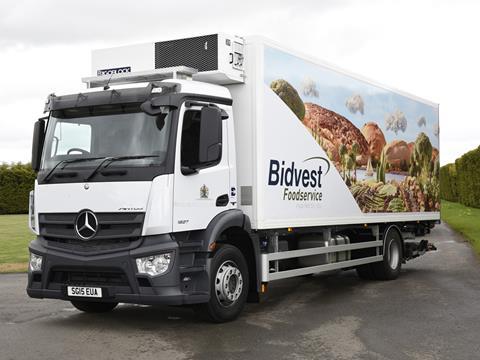 Bidvest Foodservice has launched new brochure containing exclusively sourced Scottish suppliers.
The new brochure, the first of its kind from Bidvest, contains more than 370 Scottish food and drink products.
Containing products from large-scale suppliers to start-ups, brands include Highlands-based Cobbs Bakery, Dundee tea and coffee supplier James Aimer and Mrs Tilly's confectionery based in Tillicoultry.
"The Scottish food and drink industry is thriving and we have formed strong relationships with over 100 Scottish suppliers to promote their branded products to our customer base throughout Scotland," said Bidvest Scotland head of business development John Forteith.
"The brochure's launch comes as Bidvest Foodservice Scotland continues to expand its Scottish product offering to meet the increasing demand for native Scottish food. Making it easier for our customers to capitalise on the growing trend, the brochure is designed to help our customers tell the story behind their food and helps their businesses to grow."
Copies of the brochure are available from Bidvest Foodservice Scotland national account managers and depots in Edinburgh (0131 535 2000), Larbert (01324 402 100), Inverness (01463 233 097) and Oban (01631 569 100).