The scale of the upheaval in the supermarket sector has been dramatic. As the discounters march on, there's been some drastic but necessary change at the big four. Tesco and Morrisons have both recently announced store disposals, and there have been a number of redundancies already this year, following a catastrophic 2014 that saw a string of profit warnings, massive writedowns, plummeting share prices and financial scandal on an unprecedented scale.
It's a different story in wholesale, superficially anyway. The sector has been buoyed by both the continued growth of the convenience sector - which, according to the IGD, will be worth £49bn by 2019, up 30% on its current value of £37bn - and a strong recovery on the foodservice reflecting an improving economy.
The Grocer's annual ranking of the UK's Big 30 grocery wholesalers shows this clearly. Sales are up 4.5% to £28.6bn. Five wholesalers - Booker (1), Matthew Clark (11), Reynolds Catering Supplies (19), DCS Group (22) and Hancocks Cash & Carry (28) - all chalked up double-digit sales growth. The Big 30 are also employing more staff (up 5.6% to 76,370) and opening more depots (up 7% to 583).
"The multiples are entering a phase of reducing capacity and price deflation, which has been present in wholesale for some time"
But if you look at profits, a clearer picture emerges - wholesalers are feeling the pressure of grocery's wider problems. Profits among our Big 30 may be up 4.4% to £436.9m, but more wholesalers (15) reported a decrease than an increase and two reported a loss. In fact, Booker and Brakes (3) account for the bulk of the profits of the entire Big 30. So how are wholesalers transforming to make sure they can continue to compete in such a cut-throat market?
As well as a complete reorganisation at Musgrave Retail Partners GB (10) and continued diversification at newstrade wholesalers Connect Group (6) and Menzies Distribution (8), Palmer & Harvey (2) moved further into distribution after taking over the contract to supply Costcutter. After setting up a joint venture BuyCo, supply started in the summer and P&H spent the next few months ironing out a number of delivery and availability problems, opening a new 120,000 sq ft chilled and frozen depot in Belfast, alongside new facilities in Avonmouth and Leeds.
"It was a transformational year for P&H as we invested in new infrastructure, people and processes," says BuyCo MD Martyn Ward. "Investment will now facilitate our planned expansion into distribution, while strengthening our wholesale proposition."
This transformation was partly reflected in P&H's figures. It is one of two wholesalers on the list to report a pre-tax loss, of -£1.3m, due to increased expenses and investment ahead of the Costcutter migration.
Wholesale change
On the receiving end of this shake-up, Nisa has also been affected. Last week, The Grocer revealed it had emailed members warning that it was facing some "tough decisions" and was making "vital" changes to its services and terms and conditions via a three-point plan to remain profitable. "To fund continued growth and investment in service Nisa has taken the decision to change the way it works in some operational areas," says chairman Christopher Baker. "The initial three-point plan will create significant cost savings."
Nisa's woes hint at an acceleration of upheaval in the wake of the supermarket shakedown. And upheaval is not limited to the grocery retailing side either. Last month, foodservice operators Brakes and Bidvest 3663 (5) also announced changes.
Bidvest 3663 reorganised its regional operations in a move it claimed would bring it closer to its customers. It reduced its regions from three to two and made changes and redundancies in depots and account management.
Brakes also revealed it was closing its Professional Food Market trial cash & carry depot in Croydon after just 10 months. CEO Ken McMeikan said the closure was because of the new opportunities created by other initiatives in the business, notably its jv with Fresh Direct, announced in November. "We've transformed the perceptions of what cash & carry can achieve in the fresh food space, but it needs capital investment and time," he said.
All these wholesalers are larger players, and so far smaller ones have been protected from the turmoil and are continuing to benefit from the growing convenience sector. "All data and research illustrates how the wholesale sector has enjoyed a boom period as shoppers move from the multiples to using convenience stores and the discounters," says Martin Williams, MD of Landmark Wholesale. "Wholesale has also enjoyed the benefits of the changing trading demographics, with more single-person households and people living longer, both of which have driven up the number of convenience shoppers, which drives up sales for wholesale." P&H's Ward agrees, while sounding a note of caution over the economic climate. "Consumers are changing shopping habits in their search locally for better choice, value and an improved shopper experience in the convenience sector."
Booker CEO Charles Wilson believes the situation isn't so clear cut - arguing the supermarket sector is catching up with changes made by wholesalers some time ago.
"The grocers have increased capacity by 38% since 2007 whereas total wholesale capacity has contracted," he explains. "At Booker, we have not opened new space since 2005. Meanwhile, wholesalers have witnessed faster price deflation: for example our potatoes are down 60%. In essence, the multiples are entering a phase of reducing capacity and price deflation, which has been present in wholesale for some time."
The Big 30 bears weight to his argument. Booker's depot estate only increased on the Big 30 this year because Makro's 30 depots have been subsumed into its figures. Other than Booker, only eight other wholesalers increased their depot network. And of those eight, Bestway (4) and AF Blakemore's (9) extra depots were through acquisition rather than new builds.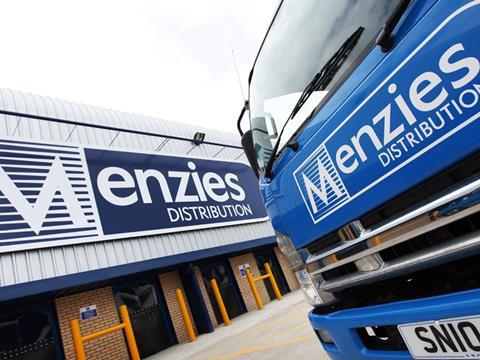 Newstrade groups adapt
If you want to see how wholesalers are transforming all areas of their businesses to cater for an ever-changing market, look no further than the two newstrade wholesalers on the Big 30 - Connect Group (6) and Menzies Distribution (8).
Against a continued long-term decline in the sale of newspapers and magazines, both wholesalers have been steadily moving into new areas over the past few years in order to ensure they do not find themselves over-reliant on the newstrade.
This was cemented in April last year when Smiths News plc changed its name to Connect Group - though the Smiths News operating business is still trading under the old name. The new name, the company said, reflected "how much bigger and more diverse the group has become".
The wholesaler is aiming for 50% of its underlying profits to come from outside newspapers and magazines - it currently stands at 77%.
In 2014 it diversified further by launching Jack's Beans - a vended coffee service for independent retailers - and Pass My Parcel - a click & collect delivery service with Amazon. In addition, in December it acquired Tuffnells Parcel Express for £113.4m, creating a new parcel freight division for the company.
Menzies Distribution, meanwhile, has been transforming its depot footprint in 2014.
In March, it revealed it had accelerated its branch rationalisation plans and would be closing a number of newspaper packing spokes, as well as centralising magazine packing into a smaller number of hubs.
As a result, in August it revealed it had closed four separate depots in Scarborough, Scunthorpe, Dumfries and Bangor, and had also consolidated magazine packing into its Maidstone facility.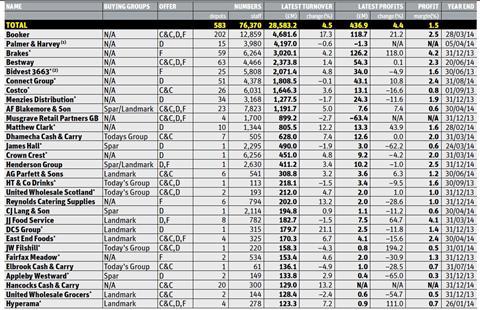 suppliers
With the supermarket sector flat, it's no surprise suppliers are taking an increased interest in wholesale. "The growth in convenience has presented an opportunity for wholesalers to really develop their business models," says Bill Laird, MD of Today's Group. "Suppliers with a genuine focus upon our sector are tuning in to the opportunities that exist for them."
James Bielby, CEO of the FWD, agrees: "Wholesale suddenly looks a much more appealing channel to suppliers, who are facing the fact there is zero growth to be had in the mults. Convenience, out-of-home and foodservice are all in growth and they are underexploited by many suppliers. When they could channel all the product they could produce through four or five supermarkets, it was easy for suppliers to write off wholesale as too diverse and too complex. Now they are reconsidering that view and looking at how investment in the sector can replace the growth lost elsewhere."
The FWD is ensuring suppliers are aware of the opportunity, releasing a report in November that revealed wholesale generated annual sales of £30bn, £2.8bn of gross value, and supported 1.1 million jobs - nearly 2.5 times as many as Tesco.
"There are a lot of great evangelists for the wholesale channel within supplier companies," Bielby says. "We provide them with statistics about the growth potential for their brands, and the support FWD members give them to drive penetration into new and existing markets. We find senior executives are often unaware of the support wholesalers give their customers and the extent to which they influence them. If rumours of the death of the big weekly shop turn out not to be exaggerated, this is a very good time to be in wholesale."
However, is the increased supplier support for wholesale or for convenience? As the supermarkets continue to expand their convenience estates, big chains including Sainsbury's, One Stop and The Co-operative Group have also been calling for additional supplier support. Wholesalers have therefore been pulling out all the stops, not only to continue to attract suppliers, but also to transform their businesses. And acquisitions have played an important part. Cardiff-based wholesaler BA Cash & Carry exited the Big 30 in March last year after it was acquired by AF Blakemore, while Booker revealed in May that Makro - the loss-making wholesaler it acquired in April 2013 - was back in profit. Bestway acquired Sher Bros in April, but its most transformational deal came in July when it bought The Co-operative Pharmacy for £620m.
Such a big deal has failed to satisfy Bestway's appetite for further expansion. "For the next two or three years, the focus will be on growing the pharmacy business," says Bestway CEO Zameer Choudrey, who this week revealed it will be renamed Well. "Following this, we shall start to look again at investment opportunities."
Flourishing
Another wholesaler with wide-ranging interests is Elbrook Cash & Carry (26). The South London-based company not only has a flourishing wholesale business, but other interests including a film studio. "Never put all your eggs in one basket," explains MD Fukhera Khalid. "We have a catering business called Chak89, which is doing well, and a film studio in Hayes we are investing a lot in. We are also investing in an online business this year."
Another pushing further online is JJ Food Service (21). "Having an online presence is more important than ever, particularly for our restaurant and takeaway customers," believes MD Mustafa Kiamil. "At the start of 2014 we launched FOODit - a software company developed to help restaurants get online and to optimise where they rank in search engines. When we started off we had just two developers and now have more than 30, with hundreds of restaurants signed up. The business has plans to expand to the US and Australia over the next year."
Online orders are also performing well for JJ Food Service, accounting for more than 60% of sales. But it's not just online where JJ is looking for growth. The wholesaler is hoping to open two new depots in 2015. It's not the only one.
Having opened its 26th depot in August, Costco (7) is planning two further outlets this year, as well as a new purpose-built distribution centre. Henderson Group (15) has just commenced a £10m redevelopment of its Mallusk HQ, while Hancocks Cash & Carry (28) opens its 21st depot, in Rochester, next month. All positive stuff, but with the recent developments at the likes of Nisa, Bidvest 3663 and Musgrave, there's a real sense next year's Big 30 numbers will not be so positive, especially as more financials from 2014 and 2015 start to come through.
For the meantime, there is still much to be optimistic about. "We write off the high street multiples at our peril, though we should not let them keep us awake at night," says Today's Group's Laird. "They have huge talent pools and their strategies are designed to maximise their considerable investments. However, UK wholesalers and their convenience customers should focus upon their core strengths of being excellent community retailers."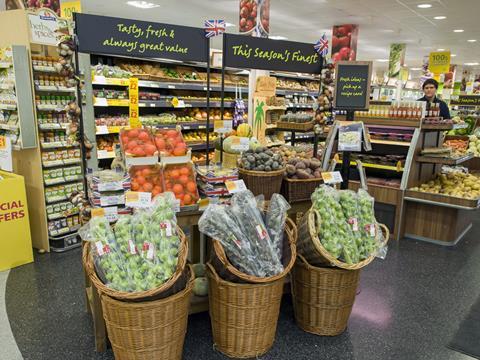 Musgrave gets aggressive
In May last year, Musgrave Group revealed sales in its Musgrave Retail Partners GB business (10) had fallen 3%, forcing it to write down €131m of assets. CEO Chris Martin admitted to The Grocer "management mistakes" were partly to blame, and vowed to "aggressively go after the market with a real commitment to Londis and Budgens".
Martin has remained true to his word. With new GB MD Peter Ridler on board, Musgrave GB has launched two new concept stores for Budgens with a closer focus on local sourcing and larger food-to-go areas. A third is due to open in North London next month.
It has also tightened store standards for the Londis fascia - a move that saw Musgrave part company with 150 to 200 stores in 2014. Further departures are expected this year.
Last week, Musgrave GB also reorganised its company operations - creating separate teams for Budgens and Londis with their own marketing, finance, HR and IT functions.
This, says Ridler, is because, over time, the two brands had become "blurred and confused".
"The split has come so we can drive the sharper Londis proposition forward, and so the Budgens team can obsess about the proposition," he says. "The brands had got a tad blurred and confused and this strategy will allow us to redefine them again."
There's big plans for both brands in 2015. Londis will see new products added to its own-label range SmartBuy, marketing activities will increase and tiered pricing will be introduced for different store formats.
Budgens, meanwhile, will get its own TV ad later this year. Its new-concept store will also be trialled in a forecourt setting - the first time it has been tested away from a company-owned store - and its SuperValu range will be axed.