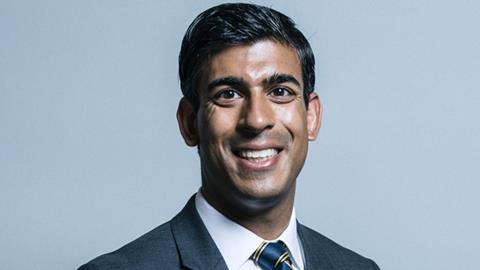 Wholesalers have welcomed Chancellor Rishi Sunak's extension of support to the sector as a major breakthrough after months of campaigning.
Announcing £11bn of additional support for jobs and businesses over the next six months, Sunak yesterday confirmed hospitality wholesalers would be eligible for discretionary local authority grants and an extended Job Support Scheme.
Sunak said the new discretionary local authority grants in high alert areas would be made available to "supply chains of those serving the hospitality industry" and highlighted that the extended Job Support Scheme would help struggling wholesalers.
Previously, local authority grants were only available to hospitality outlets.
"We recognise the complexity of supply chains into hospitality, which is why that very generous job support scheme will be available for all businesses in all parts of the country and I think that will make an enormous difference," said Sunak.
The Federation of Wholesale Distributors CEO James Bielby described the move as a "great win" for members following seven months of lobbying for support to be extended to the sector.
"This is a great win for wholesalers and will provide much-needed breathing space for those of our members whose hospitality customers are closed or barely trading," said Bielby. "We're very pleased that Mr Sunak made particular reference to foodservice wholesalers, as it indicates the Government's evolving understanding of the vital role they play in the economic and social health of the country."
The Job Support Scheme will last for six months from 1 November and is aimed at helping businesses that stay open but are operating at a reduced level.
Employees needed to work 33% of hours under the original scheme but this will now be reduced to 20% of hours.
Bielby said further support was needed, warning of a "severe threat to food distribution to the most vulnerable, in care homes, hospices and schools", and reiterating a call for business rates relief to be extended to the sector.
"Lockdowns at short notice leave wholesalers with unpaid bills and stock they can't sell," he said. "While the new measures will keep the trucks rolling, the hospitality industry can't come through these restrictions without further financial support for the sector that supplies it."