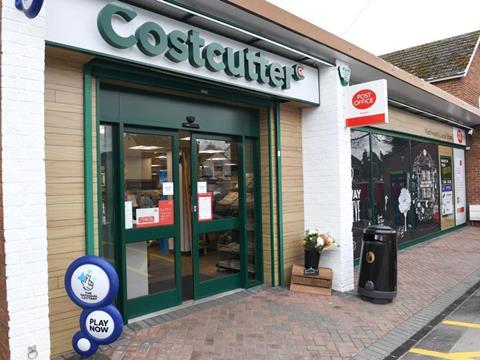 The Co-op insists it will meet its contractual obligations to Costcutter, though it refused to say exactly when the supply agreement will kick off.

In mid-February, Costcutter CEO Darcy Willson-Rymer said the deal, first announced the day after Costcutter's previous supply partner P&H collapsed into administration in November, would start in April.

In the wake of P&H's demise, Costcutter was being supplied by 11 different wholesalers, including the Co-op. By February this had been streamlined to just being supplied by Nisa.

The Co-op is currently in the process of buying Nisa for £143m, and The Grocer understands it plans to use the Nisa supply chain to service the Costcutter contract in the long term.

It is understood the Co-op expected to receive clearance from the CMA for the Nisa bid by March, having reached agreement with Nisa members in November. This would have enabled it to complete the deal ahead of the start of the Costcutter contract in April.

However, it appears the situation has been complicated by the current phase 1 CMA investigation into the Co-op/Nisa deal. The CMA launched its inquiry on 22 February and has given itself until 23 April to decide if a phase 2 probe should go ahead or if it will wave the deal through.

One senior industry source said the CMA investigation had effectively delayed the start of the Costcutter deal as the Co-op would prefer to keep it within the Nisa system rather than move it into its own existing logistics network, only to move it back to Nisa after a few weeks. However, it may have to do this if the CMA decides a longer and more in-depth phase 2 inquiry is required.

"We have firm plans in place to meet the terms of the Costcutter contract, which remain unchanged," said a Co-op spokesman.