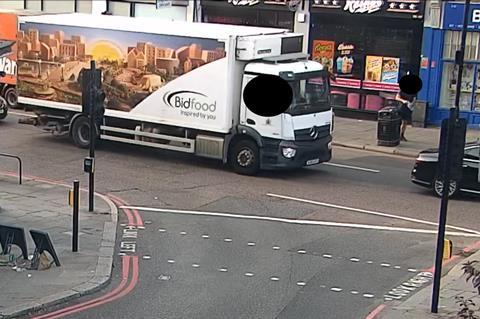 Daniel Khalife, the terror suspect who escaped from Wandsworth prison this week, appears to have done so by strapping himself under a Bidfood delivery truck.
The Metropolitan Police has published CCTV footage of a Bidfood lorry shortly after leaving the prison on Wednesday morning, and then subsequently being searched by police officers having been pulled over.
There is no suggestion that the driver of the lorry was involved in the escape and Bidfood said it was continuing to support its employee.
"Yesterday morning we were made aware of a security incident involving one of our vehicles, whilst out on delivery," a Bidfood spokesperson told The Grocer on Thursday evening.
"We can confirm that our driver fully co-operated with the police on this matter before returning back to the depot. We will continue assisting the authorities in their ongoing investigation, whilst also providing support to our driver."
A nationwide manhunt remains underway by security services in order to locate Khalife, who is accused of leaving fake bombs at RAF Stafford where he worked during his time in the British Army.
He is understood to have been assigned kitchen duty at the prison at the time of the escape, and experts have suggested his flight was planned.
Bidfood is a major supplier of food to the public sector including schools, hospitals and prisons across the UK.