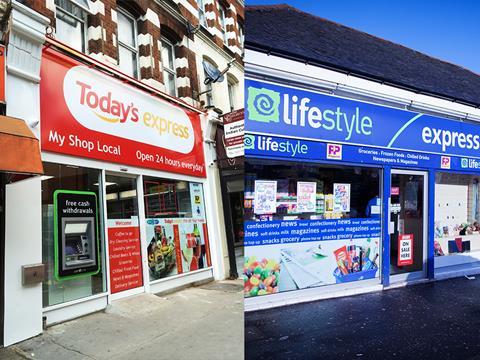 Buying groups Fairway Foodservice and Unitas Wholesale are to part ways this week.

Fairway Foodservice comprises 20 member companies with a combined turnover of £715m in the year to the end of March 2018.

It has been a member of three different groupings within the past two years: Today's Group, Landmark Wholesale and Unitas, which was born out of the £9bn merger of the first two last November.

Unitas MD Darren Goldney stressed that Fairway became an "associate" member of Landmark in January last year.

Not all Fairway members, as individuals, were members of Unitas, he explained. A "group" membership arrangement had existed between Landmark and Fairway for just over a year, where both parties had felt there might be mutual benefits through collaboration.

"The terms and participation levels in that arrangement were different for individual members. After joint review, Unitas Wholesale felt it would be better if individual members were treated in the same way as our other members and fully participated in the programmes where we have mutual interest and can be most efficient."

Fairway concluded that this arrangement would not be best suited to their operation or relationship with members. "We therefore amicably and jointly decided to part as a group arrangement," Goldney said.
Unitas and Fairway shared some members and would continue to do so, where those members participated in Unitas's ambient and branded programmes but still used Fairway for other items such as frozen and own label.

"They are members of both groups as individuals on the same basis as our other members and we welcome this."

Goldney said Unitas still had more than 50 specialist foodservice members out of a total of 179 members, although more than 100 of the total membership served the foodservice market "in some way or another".

Foodservice was the group's fastest-growing area. "Of course, we're always looking to improve key areas, such as the frozen category," Goldney said.

Fairway chief executive Chris Binge said: "We did not make this decision lightly, but we have to do what we believe is best for our members to give them the best foodservice product sourcing options we can. I hope both businesses continue to grow successfully."

The merger of Today's and Landmark was an "inevitability" and from an industry perspective the right thing to do and Fairway, supported it, said Binge.

Fairway had three options: stay as it was as associate members with reduced fees but reduced benefits; Fairway and all Fairway members go fully into Unitas; or pull out as Fairway.

"There were elements of the terms which would have compromised much of the work we have done over the last 10 years in ambient with our supplier relationships. One of my fellow Fairway directors said 'looks like we spend a tenner to get a quid'.

"Which effectively left us with the continuing associate membership or leave and the board agreed unanimously that the only option we could realistically take was to leave," said Binge.