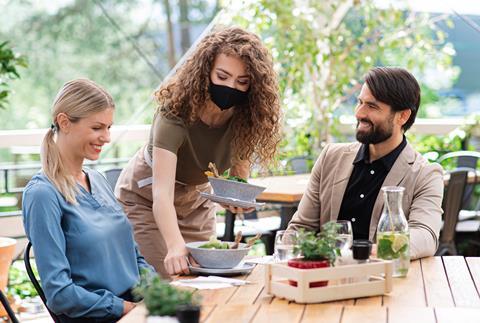 Foodservice wholesalers are reporting a slow start to the reopening of the hospitality sector, with sales down 50% despite the return of pubs, cafés and restaurants.
Chris Binge, CEO at buying group Fairway Foodservice, told The Grocer his members had seen a small increase in sales for the week ending 10 July. However, on average this took them from 40% to 50% of sales for the same week last year, he added.
The uplift marks the first week restaurants, cafés, pubs and other food outlets have been permitted to open their doors since March. Binge said he expected sales to continue to improve as more outlets reopened.
"If all schools return in September I think we could be back to 65% to 70%," he said. "October is traditionally a poor month for sales but I hope for 80% by year end."
Rival foodservice buying group Country Range has seen a similarly slow return. CEO Coral Rose said that while its 13 independent wholesale members had some good initial orders ahead of 4 July, many of the customers didn't experience the footfall they were expecting.
However, "members trading across the south coast and Lake District areas performed better over the weekend and overall trading is improving across the group," she said.
Many of the group's hotel customers were waiting until the end of July to reopen, she added.
"The hope is that consumer confidence will grow as they see and hear reviews and feedback from other visitors.
"We still have a long way to go, but most of our members have had a better week and we hope this will continue."
Both Binge and Rose welcomed the support from Chancellor Rishi Sunak with the move to cut VAT on food from 20% to 5%, and the Eat Out To Help Out scheme.