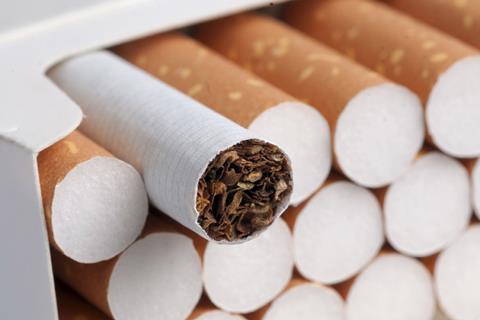 The government has launched a consultation on tougher measures to tackle the illicit tobacco trade.
HMRC kicked off a 12-week consultation this week, which calls for views on a raft of proposed measures designed to clamp down on the illegal trade. Illegal tobacco trading cost the government around £1.5bn in lost revenue last year.
The range of regulations under review include extending enforcement powers to Trading Standards officers and proposals for new sanctions linked to the UK's tobacco track and trace system, which was introduced in May 2019.
It is also considering a new penalty of up to £10,000 for holding or possessing products that do not comply with the track and trace requirements and the power to seize compliant tobacco products when they are found being sold alongside stock that does not comply with track and trace requirements.
HMRC will publish a summary of responses, together with any draft legislation, following the closure of the consultation on 23 February.
"The illicit tobacco market damages legitimate retailers and is dangerous for consumers," said ACS CEO James Lowman. "We have long called for tough action against the illicit trade, and welcome this consultation which aims to ensure that those selling illicit tobacco are stopped from doing so.
"We will also be working to advise our members to make sure that they do not unwittingly fall foul of the tough enforcement measures we need."
From 1 January 2021, wholesalers selling tobacco products will have to ensure their equipment is updated to comply with the UK-only repository that will be launched as we exit the transition period.