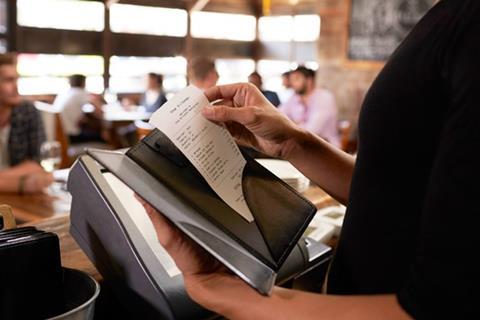 Sales at Welsh foodservice wholesaler Harlech have been hit by a shortage of chefs and waiting staff suffered by its hospitality customers following the easing of coronavirus restrictions.
Last week the Criccieth, Gwynedd-based business delivered to 38% fewer customers than the same period in 2019, following the reopening of indoor dining on 17 May.
Harlech MD David Cattral told The Grocer more than a third of his customers were unable to open due to a shortage of workers following Brexit.
"There was huge frustration in the hospitality sector because many businesses were unable to reopen because of staff shortages caused by the UK leaving the EU," said Cattral.
"The biggest shortage is chefs, but it's not just chefs, it's right across the board in the tourism and hospitality industry. This is affecting our customers' ability to trade."
He added: "The customers that are open and have enough people are doing really, really well. What we're hearing is good operators are significantly outperforming 2019. When our customers are open, they're doing really well so it's clear the demand is there."
Brexit, along with the pandemic, has also been blamed for a chronic shortage of HGV drivers, with many returning to the EU in 2020 and not coming back.
The Grocer understands large pub and restaurant chains are incentivising employees to recommend friends for jobs with gift vouchers. Restaurant group Hawksmoor is understood to be offering staff up to £1,000 as part of its recruitment drive.
Meanwhile wholesalers are also struggling to recruit 'pickers' and other operational warehouse staff after swathes of workers repatriated to the EU during the pandemic.
Harlech said average basket spend was up among those operatores that had reopened. Nevetheless the wholesaler was trading 19% down in the week ending 21 May this year compared to the same week in 2019.
At its lowest point during the national lockdowns, Harlech saw sales plummet by 90%.