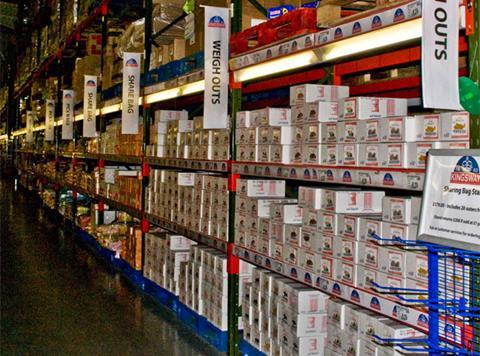 Specialist confectioner C&C Hancocks has struck a deal to supply all three of Hyperama's depots.
Landmark Wholesale member Hyperama, which operates cash & carries in Nottingham, West Bromwich and Peterborough, has announced it will stock Hyperama's own-label products in a bid to increase its confectionery range.
The move will enable Hancocks, which currently operates from 20 cash & carries across the UK, to push into new areas.
"I believe this is an excellent move for both parties," said Hyperama MD Marcus Singh. "Hyperama's confectionery range is significantly improved and it gives us a real USP within our catchment area. It enhances our overall proposition as a wholesaler to the independent retailer."
Hancocks CEO Mark Watson added: "This win-win opportunity enables Hancocks to extend its confectionery business into geographical areas where we currently do not operate, without having to invest in new depots. As such we can incrementally grow the business through the Hyperama estate by reaching out to retailers that will not yet know what Hancocks has to offer them."
The range went into Hyperama depots last month.