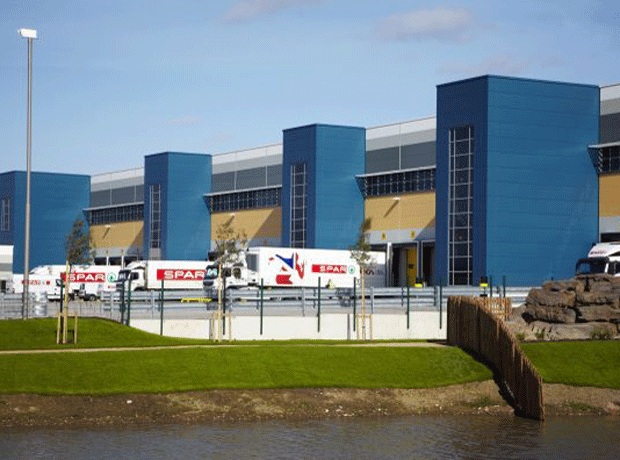 Spar wholesaler James Hall has vowed to continue supplying the Navy, Army and Air Force Institutes (NAAFI) and its overseas troops until the last military personnel have left Germany.
Dominic Hall, deputy managing director of the Spar wholesaler, made the pledge when an Army top gun visited the company's Bowland View site in Fulwood, Lancashire last week.
Major General John Henderson, the general officer commanding all British forces in Germany, wanted to express his appreciation for the 24 million cases of food and drink supplied to personnel and to the 35 stores at German NAAFI bases over the past 17 years.
General Henderson said the Spar goods gave the military and their families "a little taste of home", and he presented a shield featuring the regimental badge worn by British Forces in Germany.
Dominic Hall, James Hall's deputy managing director, who delivered a presentation on the company's history and its connection to NAAFI, said it had been "a great privilege" to work with the institutes.
"By 2019, the last of our forces are scheduled to have left Germany. However, serving NAAFI has been an honour and we will continue to offer the very best standards of service until the last troops have left," Hall said.