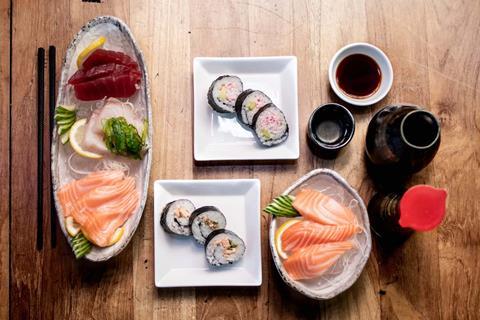 JJ Food Service has launched a new sushi and Japanese range.
The new line will consist of more than 200 sushi products including soy sauce, gyoza, nori, pickled ginger, tempura batter, noodles and mochi.
The wholesaler will also stock Japanese beer in a bid to be a 'one stop shop' for Japanese restaurants. It carried out a survey of 69 sushi and Japanese UK restaurants and takeaways and found 40% of those businesses struggled to find a supplier that could cover their total shopping basket.
"We want to support the independent sector to cater for the UK's growing appetite for more affordable, quality sushi," said JJ's chief products officer Sezer Ozkul. "We want to improve service and convenience, as well as offer quality products, competitively priced. We look forward to bringing our first-class service to this vibrant sector."