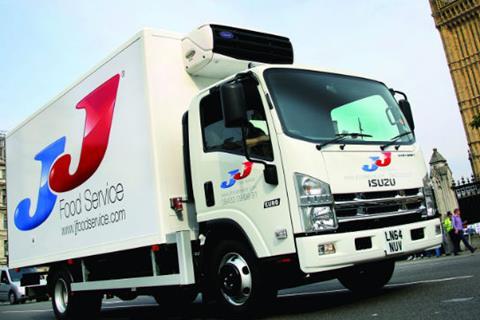 JJ Food Service has doubled its profits thanks to a focus on new and more profitable lines and a focus on cost.
The delivered wholesaler increased its profits before tax by 105% to £7.6m for the year to March 2019. Turnover for the period increased just 0.4% to £201.7m, according to accounts published recently on Companies House.
The new lines included compostable and biodegradable packaging and cleaning products, and a wider range of MSC-certified fish and seafood.
It has also added additional fresh fruit and vegetables including Padrón chilies, avocados and mangos.
Poultry and frozen fish (including MSC, individually quick frozen and line-caught options) are now among JJ's best-selling categories, while fresh fruit and vegetables and eco-products are two of the fastest growing.
JJ told The Grocer its focus had been on supporting customers to increase their margins, particularly fish and chip shops dealing with rising fish prices. Diversifying menus by increasing choice, particularly with poultry and vegetarian options, is helping customers to grow their bottom line.
"The results are a return to our gross profit of 2015 and 2016, a recovery from the difficult trading of 2017 and 2018 when the new depots in Dagenham, Newcastle and Leicester were starting from scratch and we had invested in expanding in the fish and seafood market," said a spokesman.
"In the current financial year, we have kept costs under control by taking advantage of better buying opportunities. This together with our high service and availability levels, and the new product ranges, has helped us to remain profitable in a highly competitive market."
The foodservice operator said it had enjoyed strong sales growth so far in the current financial year, with turnover up 14% in the nine months to December 2019, orders up 13% and cases up 10% by volume.