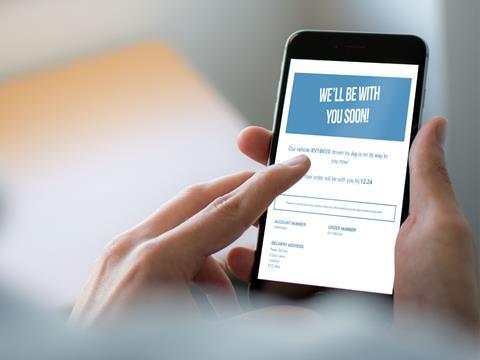 JJ Foodservice has become the first UK wholesaler to introduce an Amazon-style notification system, providing real-time updates on delivery.

Designed to maximise convenience for caterers, the feature is available to customers who order online deliveries.

JJ claimed foodservice operators traditionally offer caterers a four-hour window for delivery, which is difficult to plan around.

"Customer will be sent an email notification when their order is dispatched and then again when the driver is nearby. We calculate positioning with local traffic conditions to give an estimated arrival time," said JJ Foodservice head of operations Sedat Kaan Hendekli.

"If customers are expecting us, they can be prepared, have payment ready, and make space for the delivery. This speeds up the process both ends."

This comes after JJ invested in telematics for its delivery fleet to monitor journeys in a bid to cut back on fuel and emissions while offering customers a faster service.