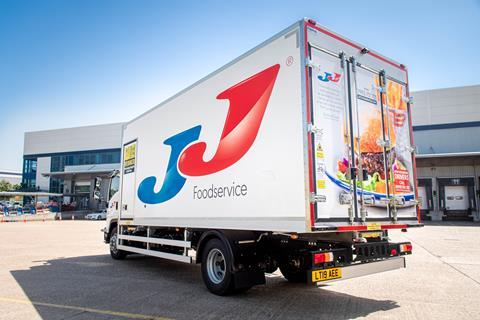 Wholesaler JJ Foodservice has launched JJ Home, signalling the permanent addition of its direct to consumer business to the portfolio.
The new service has officially become a permanent fixture following the success of the 'stop-gap' DTC service, launched as an adaptation to the closure of the hospitality sector.
JJ Home will offer a 60% bigger product range than its lockdown offering, which provided essential goods to more than 30,000 new customers.
Customers can choose from more than 500 food and drink products aimed at larger households.
Delivery will be free of charge and weekly promotions will aim to offer competitive deals. A minimum order of value of £79 applies.
Same-day collection is available for all customers, seven days a week. Same-day delivery is available for people in London.
The announcement comes as the North London-based business revealed it was back to pre-coronavirus sales levels. Weekly revenue returned to pre-lockdown levels of £4.2m at the start of June, with its DTC operation accounting for £550k.
"As the UK enters its fourth month of lockdown, people are adapting to new ways of life", said JJ Foodservice chief product officer Sezer Ozkul. "Consumers are shopping less frequently, buying bigger packs and using more private labels to make savings. These trends are set to continue.
"Meanwhile, an increase in home working even when the economy reopens, will see more people using online grocery delivery services. We look forward to bringing our chef-quality ingredients and first-class service to even more homes."