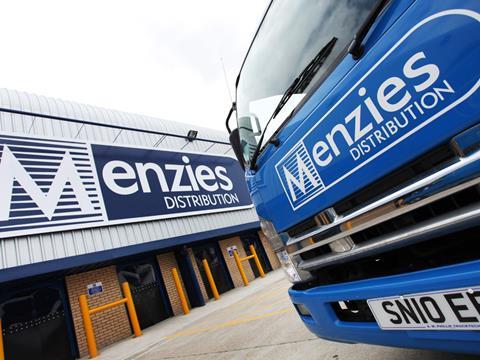 The National Federation of Retail Newsagents says John Menzies' proposed tie-up of its newspaper and magazine distribution arm with DX Group is "good news" for the Scottish firm's customers.

It was announced at the end of last month logistics company DX was in talks to buy Menzies Distribution in a £60m deal, which in turn would see John Menzies shareholders own at least 75% of DX.

The companies said the merger would result in savings of £8m to £12m each year.

The NFRN, which represents more than 15,000 independent newsagents, has cautiously given its backing to the deal.

"At first sight this could be good news for Menzies' retail customers, particularly if it means a more cost-effective news distribution service," said NFRN chief executive Paul Baxter.

"If that is the case NFRN members can rest assured that we will be seeking a reduction in carriage charges for them as well as a promise from the new company that service levels will be improved."

The deal would see Menzies Distribution managing director Greg Michael take over as the chief executive of DX Group.

In a letter written to the NFRN, Michael said the merger would "create a robust, unique national network".

'We believe that this deal creates a compelling proposition for you [NFRN] as a valued key partner and is a fundamental pillar in the strategy for Menzies Distribution,' wrote Michael.

'The combination of both businesses will create a robust, unique national network with the capability to widen the reach of our services in the newspaper and magazine supply chain; simultaneously, it will allow us to offer more services across the UK and Irish logistics market, broadening our customer base and enhancing the sustainability of the supply chain.'

The NFRN is planning to meet Michael to discuss what the deal will mean for independent news retailers and to address any concerns.