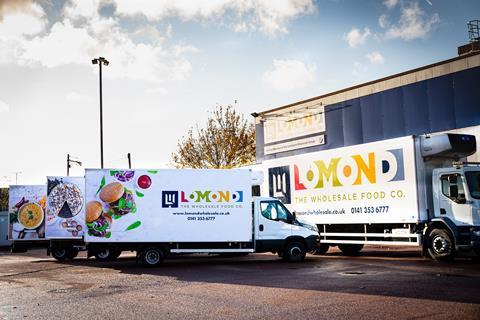 Scottish foodservice wholesaler Lomond has seen sales rebound to 98% of its pre-pandemic levels.
Figures for the week ending 4 June 2021 have bounced back to just 2% shy of sales for the same period in 2019.
The wholesaler said sales on key lines including chicken, burgers, chips and bacon are booming as customers reopen their doors.
The wholesaler said a raft of measures contributed to its success including the relaunch of its 'Welcome Back, Giving Back' campaign in April, which offered savings of up to 40%. The campaign is set to end on 31 July.
Lomond director Barbara Henderson said its customer support and specialist butchery division also contributed to its success.
The sales boom comes after the wholesaler's sales fell 45% during the first national lockdown in 2020, while sales crept up during the January to April 2021 lockdown, to 63% of volume for the same period in 2019.
The business was forced to restructure and made 43 of its 113 staff redundant in July 2020.
"When we were restructuring in 2020, we made the decision to keep our highly experienced field sales team in full," said Henderson.
"Flexible furlough has given us the ability to offer support and advice to customers on a part-time basis, as our customer base has returned to increased volume.
"This has been invaluable, allowing us to retain our staff and keep costs low, while our customers continued to trade, often with significantly lower volumes.
"Having our team on the ground, albeit working restricted hours, has meant we not only have offered support to our existing customer base, but have also been able to attract more than 500 new customers during the pandemic, which we've maintained through our focus on quality products, fantastic pricing and the best customer support."