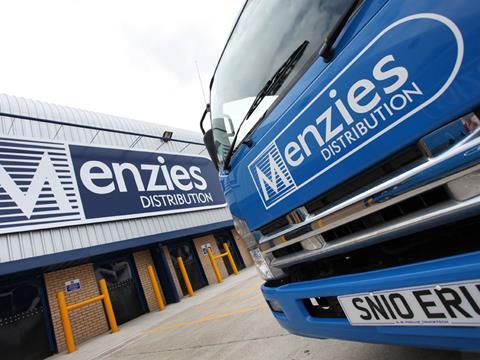 Menzies Distribution, the newspaper and magazine wholesale operation of John Menzies, has continued to show resilience and prove highly cash generative in the past year, Jeremy Stafford, chief executive, has reported.
Menzies Distribution exceeded the company's expectations to delivered a "robust" result in the year to the end of December.
Several "positive actions" offset newsprint and magazine declines, maintaining 2013 profit levels into 2014 at £24m – marginally down on last year's £24.3m.
The group said slightly better than expected sales volume in the core category areas, a strong Orbital Marketing Services performance and ancillary sales related to the FIFA World Cup boosted the performance.
Cost saving initiatives again delivered as the group innovated and continued to rationalise its branch network – a programme that drove a further £3.4m of cost savings in the year.
Overall sales of newspapers and magazines, however, fell 3% on an absolute and like-for-like basis. Newspaper sales value on a like-for-like basis fell 1% and magazines fell 6%.
Menzies said it was part way though its UK distribution network rationalisation programme to best serve customers and match capacity to declining volume.
It reduced its main hubs from 10 to eight last year and created a magazine super-hub in Maidstone, Kent.
John Menzies, which also has interests in aviation, said its group pre-tax profit fell from £42.1m to £25.7m on turnover, including revenue from joint ventures and associates, down from, £2.3bn to just under £2bn in the year to the end of December.
The year saw its retail consultancy business, FORE clinch a "significant" contract to place newspapers into more than 500 Aldi supermarkets.
The contract included the category management business and added newspaper volume to the core business.