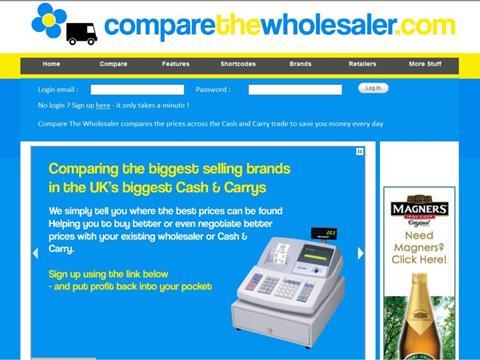 Comparethewholesaler.com is relaunching next month with a focus on promotional rather than base prices.

The site was launched in August 2013 to enable users to compare the prices of the top selling 100 brands across major wholesalers.

It was taken down for redevelopment in November after receiving complaints, and a legal threat, from wholesalers who felt its prices did not reflect the cost of items when promotions and offers were factored in.

MD Keith Robinson admitted that pressure from wholesalers was "part of the reason" for the change but said he had had feedback from retailers who wanted more information on special offers.

"Independents believe the major brands are similar in cost wherever they go," he said. "The trade already bombards independents with price information so we weren't adding a lot of insight. The wholesalers want us to focus on their service or specialism, not just price."

From this summer, he added, the site would have a "Trip Advisor style" feedback capability that would allow users to rate wholesalers on elements such as service and availability.