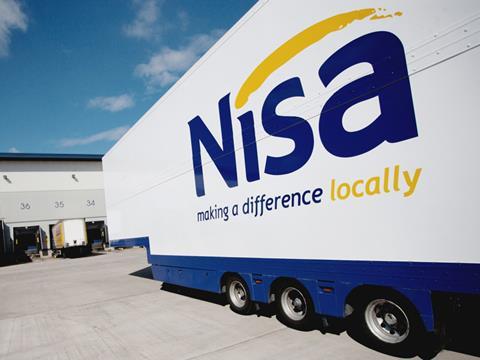 After recording a £3m loss last year, Nisa says it is on track to hit its target of £7.2m EBITDA for the current financial year.

The buying group said its EBITDA for the first six months of 2015/16 was £3.3m, which it claimed was £3.5m better than for the same period last year. It also said that sales volume had now broken through the two million cases a week mark, helped by the recent deal to supply Mike Greene's My Local venture.

Nisa said trading margins have improved thanks to better negotiating with key suppliers. It has also delivered distribution efficiencies, which have resulted in a 5p per case saving and significant overhead savings at its Scunthorpe DC.

After posting the loss in June, the group sent a letter to members that swift action was needed to turn the performance around. This included increasing prices and reducing member rebates. Despite this Nisa said a benchmarking exercise showed that, when compared across a range of top-selling products, Nisa was 3.5% cheaper than Booker, 7% when cigarettes were excluded.

"The last financial year was not a good one, but we put in place robust measures to ensure Nisa would not suffer again this year. It was imperative we returned the business to profitable growth and that has very much been the focus of the team," said CEO Nick Read.

Nisa has also secured an increase and extension to its present bank facility with Barclays. It said the facility has been extended by two years and included extra funding to support the My Local contract.

The move has eased the concerns of its trade credit insurers, said Read which in turn had given confidence to the group's suppliers. Read admitted the group's supply of tobacco in particular had been disrupted as a result of these issues.

Meanwhile Read said Nisa was undertaking a review to ensure all members are contributing to the profitability of the group.

CFO Robin Brown said there were around 20 members that did not currently contribute fully. Should these members not accept undertakings to improve in areas such as buying discipline Nisa would not renew their membership, he warned.