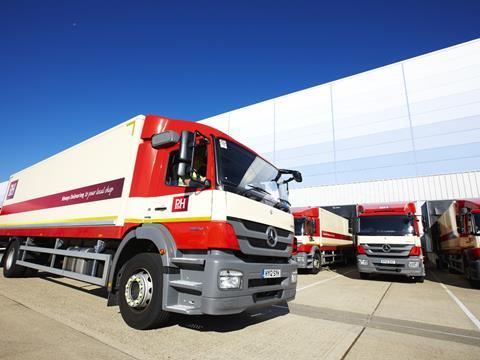 Palmer & Harvey has blamed a recent drop in service and availability levels on the hot summer weather in the UK.

Concerned retailers contacting The Grocer and approaching the wholesaler via Twitter have complained about a lack of availability on key lines, late deliveries and incomplete orders.

One retailer said he believed P&H's availability had been in steady decline for some time. But the problem had become worse in the last few weeks, with many lines advertised in P&H's price book not available to order, and more lines for which he had been able to place an order not being delivered. "Over the past weeks more and more lines have become unavailable to order. This is an irritation, but we have been able to cope by stocking alternate lines, although on branded lines this still puts a big dent in our stocking and our availability," he said. "This week P&H seems to have gone into complete meltdown. Only 63% of our accepted order arrived today and that's using P&H's measure of availability. If I include the other lines that I could not place an order for, this declines to 60% availability."

He went on to say that the response from the customer service team was that P&H had to reduce some orders to stores so that it could service more customers without cancelling orders altogether, and that this decision had been taken at head office level.

Last week a retailer at Costcutter Epsom complained its P&H delivery had arrived two days late, while Iden Village Stores tweeted it had "only received 40% of our P&H order today and cut off twice by their customer service".

A P&H spokeswoman said: "Following a long spell of warm weather, leading to unprecedented demand, we are working closely with our suppliers and customers to provide the best possible service we can during this challenging period. We expect our normal high service levels to return promptly."

The spokeswoman did not comment on whether there was any link between the availability problems and wider upheaval surrounding P&H. The wholesaler recently completed a major refinancing deal and secured a three-year extension to its crucial Tesco supply contract. However, it is also understood that the business has been put up for sale and a number of senior directors have departed in the last few months. CEO Tony Reed who joined last year is currently working on a turnaround strategy.

One P&H insider told The Grocer this week that stock was being prioritised for its biggest contracts such as Tesco and thus independents were being hardest hit.