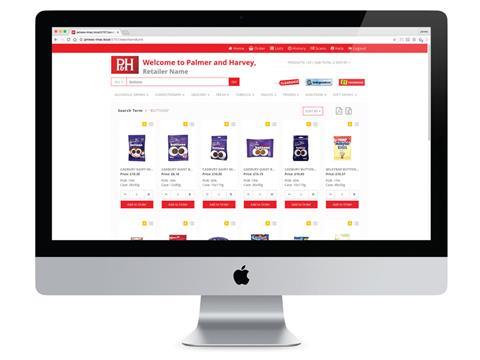 Palmer & Harvey has completed a major relaunch of its transactional website, which it says will put it ahead of the pack in terms of online ordering.

The delivered wholesale giant said the improvements would help with efficiency and provide customers with a more tailored experience.

It said it had worked with retailers in developing the new site as well as tech specialists Port80.

The first phase of the new website went live on 7 February with 200 retailers and it was fully launched to all retailers last week.

P&H said retailers would benefit from personalised product recommendations and exclusive offers on best-sellers, promotions and NPD. It said the website was a self-learning system that used intelligent algorithms to ensure retailers continued to receive the best deals on the products and brands most suited to their unique requirements.

The site also features improved user navigation, including a predictive search bar making it easier to recognise and select products, improved clarity on promotions, including 'intelligent' promotions linked to seasonal changes, additional product information, including nutritional details, and full mobile optimisation.

"We have chosen to invest in a completely new website as we have seen a significant increase in retailers who prefer to order online," said P&H e-commerce manager Edmund Chartier.

P&H MD Martyn Ward admitted its previous website was not as user-friendly as he would have liked. "This new site not only brings us back to the pack, it puts us ahead of it," he said.

The wholesaler said it would continue to improve the site. The next phase will commence in April 2017, when a new, linked, barcode scanner app will be made available.