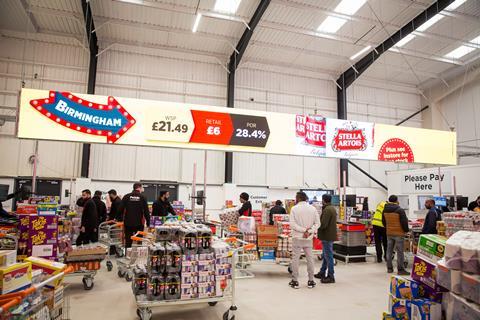 Parfetts is awarding colleagues a profit share bonus to recognise their contribution to the continued growth of the business, equivalent to 10% of salary.
The payment comes on top of a sales growth staff bonus of 4% in July.
The move follows the wholesaler's financial results, which showed it had achieved a 4.7% uptick in turnover to £634m for the year ending 30 June, boosted by the launch of its new depot in Birmingham.
It also added 100 Go Local stores during the financial period, taking the symbol group's estate to over 1,100.
"As an employee-owned company, our people are at the heart of everything we do," said Parfetts joint MD Guy Swindell. "It's their hard work that is driving the business forward and supporting retailers across the UK.
"The year ahead will continue to provide a challenging environment for retailers, and we are increasing our efforts to support their margins and give them the service they need to operate efficiently and effectively."
Parfetts joint MD Noel Robinson said: "All of our dedicated colleagues deserve praise for the outstanding service they provide all year round. As an employee-owned company, we can ensure the success of the business is shared, and hard work is rewarded."
Parfetts has also invested in reducing its carbon footprint over the past year by rolling out LED lighting and solar panels at its depots across the UK.
Parfetts operates from Aintree, Anfield, Birmingham, Halifax, Middlesbrough, Sheffield, Somercotes and Stockport. Its operations cover England, north Wales and the Midlands.