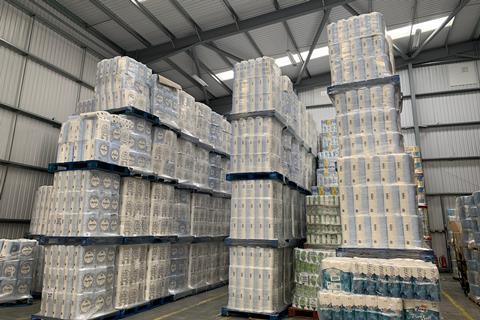 Liverpool-based Regal Wholesale has seen sales rocket through the pandemic, resulting in annual turnover jumping 31% to £21.3m for the year ending 31 July 2020.
Sales of home, health and hygiene products doubled from March to July compared with the same period the previous year.
Hand hygiene products shot up five-fold and sales into independent online retailers grew by 660%.
Despite the massive upturn, Regal MD Chris Hughes told The Grocer these figures could have been higher if suppliers had been able to keep up with demand.
In March Regal sold out of hand sanitiser, which saw demand shift to other antibacterial products.
The wholesaler was forced to monitor orders to ensure online resellers were not bulk buying, allowing its customers to purchase the stock they needed.
"We've been overwhelmed with the performance of the business over the last 12 months," said Hughes. "These outstanding figures are in spite of significant losses of sales revenues we have endured whilst we have struggled to access enough supply to meet demand for the key brands most relevant to the fight against coronavirus, such as antibacterial sprays and wipes, which are still not at levels required.
"We fear that any further increase in demand will only exacerbate this problem and cause further frustration to our independent customer base across the wholesale and retail sectors who are themselves desperately trying to satisfy their own customer demands."