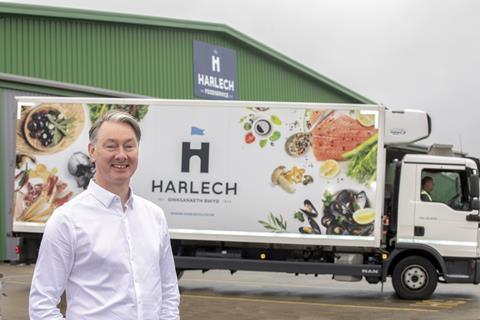 Scottish and Welsh wholesalers are set to benefit from grants of up to £150k as more than £340m is set aside for supply chains directly impacted by the coronavirus crisis.
Welsh first minister Mark Drakeford outlined a new package of measures this week that will support retail, leisure and hospitality businesses, along with supply chains companies.
The pledge of support came as Drakeford also unveiled the latest raft of tight restrictions, which will come into effect tomorrow.
The new Economic Resilience Fund (ERF) will be available to businesses that will have their turnover reduced by more than 60% as a direct result of the new rules.
The ERF could see large Welsh headquartered businesses of more than 250 employees handed up to £150k.
However, further details including information on how to apply for the funding will not be made available until 11 December.
"Whilst the additional support announced by the Welsh government is very helpful and appreciated, there is nothing available to back-date supply chain businesses to previous periods," said Welsh wholesaler Harlech Foodservice MD David Cattrall.
Swansea-based wholesaler Castell Howell group CSR and training manager Edward Morgan added: "Although grants will be available, financial support does not fully compensate for other difficulties these measures will bring. The opportunity for staff to work and for customers to visit and socialise is critical for their wellbeing and sense of value in society. This cost, we feel, is unquantifiable."
The Grocer understands a similar fund is being created by the Scottish government, the details of which are expected in the coming days.
Meanwhile, wholesalers in England continue to lobby government for similar sector-specific support.
The second round of crisis talks between the FWD and Defra took place with financial support to wholesalers affected directly by the pandemic on the agenda.
"As we come out of the second national lockdown in England, we find ourselves in a similar position with most of the country in stricter regional lockdowns and no commonality between the nations, making it difficult to plan as a group," said Caterforce MD Gary Mullineux.
"There has been no business rates relief to support the foodservice industry, which has experienced huge losses since March. It is good to see some retailers repaying the BRR, I just hope the government reallocates this support where it is needed within the foodservice industry."