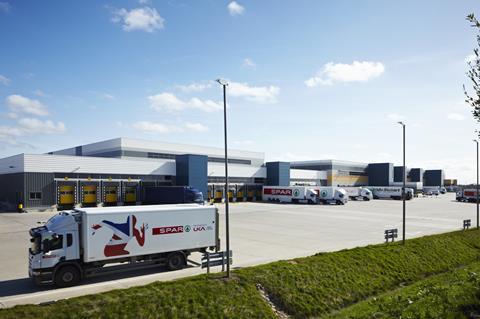 Spar wholesaler James Hall & Co has warned its retailers that hundreds of products face potential stock issues in the event of a no-deal Brexit.

The buying team at the Lancashire-based family business sent a lengthy list of both branded and own-label lines across a host of categories it said faced potential stock issues should the UK leave the EU without a deal on 29 March.

The communication did not go into detail as to what the wholesaler is doing to mitigate these shortages - except in the case of medicines. It warned all medicines, including those under the Spar brand, could be affected, but stated that it was already building up stock in this area.

Products highlighted all appear to be sourced from other EU countries. These include fresh produce lines such as tomatoes, lettuce, broccoli and cucumber, but also many of the UK's biggest brands in ambient categories such as confectionery, cereals, soft drinks and alcohol.

In confectionery there were warnings over most Mars lines, some Nestlé SKUs, all Ferrero lines and the Haribo range.

Part of Nestlé's cereal range was also flagged up, as well as part of the Kellogg's range.

Soft drinks such as Red Bull and San Pellegrino could face shortages while there are also concerns for leading beer and cider brands Guinness, Kopparberg, Heineken and Peroni.

Spirits such as Jameson Irish Whiskey, Jägermeister and Malibu, as well as Bacardi and French brandy, were also on the wholesaler's list.

With many leading cigarette brands now produced on the Continent, this was another key convenience category to watch, said the buying team. On the vaping side, products from supplier Debang were also highlighted.

On the own label front, Spar's new pizza range could face shortages as it is made in the Netherlands. The list even identified carrier bags as a potential problem as these are currently imported.

One Spar retailer who received the four-page list said he did not have room to stockpile at his store and expected the wholesaler to be making the necessary preparations on his and other retailers' behalf.

Association of Convenience Stores chief executive James Lowman said with the average stockroom being approximately 3m x 3m, there was little convenience retailers could do at an individual store level.

"Wholesalers will be analysing their supply chain and looking at what the risk might be," said Lowman. "If we leave without a deal there will be a degree of significant disruption come 29 March, which will affect a lot of products."

Peter Dodding, sales and marketing director at James Hall & Co, said: "In order to ensure that our retailers have maximum availability on key seasonal lines, James Hall & Co always build stock levels well in advance of key trading periods like summer and winter.

"We have taken a similar approach with regards to Brexit and are working closely with our suppliers. To date, we have received no indication that there are any issues with supply."

Spar did not say whether this list was being used by its four other regional wholesalers in the UK.

Despite MPs voting to rule out a no-deal Brexit in parliament this week, this has no legally binding effect and the default legislative position remains that the UK will leave the EU this month without a deal or extension of Article 50.