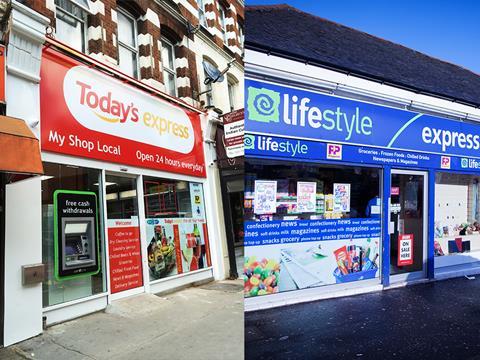 What is being proposed in this merger?
Buying groups Landmark Wholesale and Today's Group are planning to come together under the new moniker Unitas Wholesale.
The deal will create a new group combining the £5.7bn annual sales generated by the 142 Today's Group members with the £3.5bn of Landmark's 39 members. This gives it buying power based on £9.2bn of sales and will bring together some of the UK's most successful independent wholesalers.
Today's leading lights include Dhamecha, JW Filshill and United Wholesale Scotland as well as new member Kitwave, while key movers within Landmark are Parfetts, East End Foods, Hyperama, United Wholesale Grocers and Time Wholesale. Until recently its biggest member was AF Blakemore, before the wholesaler decided to sell off its 12-strong cash & carry division.
Why have they decided to merge now?
There is a simple answer to this: Tesco-Booker. The £3.5bn takeover of Booker, the UK's biggest wholesaler, by Tesco, the nation's biggest grocer, first announced on 27 January 2017, has sent seismic shockwaves through the wholesale sector.
Since then P&H, Conviviality and Fresh to Store have all collapsed. The Co-op bought Nisa and took over the supply of Costcutter. Morrisons became the wholesaler of choice for McColl's and Sandpiper, while Blakemore exited cash & carry and more besides.
Today's and Landmark were clearly aware that something needed to be done to ward off the multiple-driven consolidation in the sector, and merging became the obvious answer.
"We believe this consolidation is narrowing the options for suppliers and potentially threatening the future of independent businesses, as multiple chains expand into the wholesale channel," says Today's Group MD Darren Goldney.
"This merger acts to ensure the sustainable and future success of our members, many of whom have a multi-generation legacy of service to independent businesses, be they convenience stores, catering outlets or many of the other businesses we serve."
Shore Capital's Clive Black agrees the Tesco-Booker merger lies at the heart of the deal.
"The string of corporate activity that is rapidly concentrating the British wholesale and supermarket scene is a legacy of the CMA's questionable decision-making, most particularly on Tesco-Booker," he argues.
Is the deal likely to go through?
It's hard to imagine why it wouldn't. The proposal was agreed unanimously by the boards of both buying groups. It will now go ahead to a full vote of both members.
Letters have been sent to all members, along with a copy of the merger agreement document and official voting forms. Votes can be cast any time between now and 6 September, when the poll closes.
However, 12 of Today's biggest members are represented on its board, likewise 10 of the key Landmark wholesalers sit on its board, so there is clearly already strong member support for the move.
This represents a significant thawing of relations between the two groups, which as recently as five years ago were the fiercest of rivals.
"It is a strategy whose time has come," explains one Landmark member, who says much of the credit for the thawing of relations is down to Goldney and Landmark MD John Mills, who both joined their respective buying groups in 2017. "I rate both of them highly," he adds.
What will the merged entity look like?
There are no details as yet in terms of the likely structure of the new company, but it is fairly certain that two will be become one in terms of headquarters and staff.
Mills says he expects the transaction to formally complete by November. From September, Unitas will enter a period of consultation and selection with the management and staff of both groups.
For suppliers, current 2018 joint business agreements will remain in place until the end of the calendar year, while its new trading team will commence discussions with suppliers regarding 2019 terms from November, with operational alignment occurring throughout next year via a process of integration.
One source close to Landmark predicts there will be job losses.
"I'm disappointed for what was a wonderful group and some great people who may lose their jobs," he says.
Will both groups' retail brands survive?
Both Today's and Landmark currently operate an array of different fascias. The former has Today's Extra, Today's Local, Today's Express, Today's Drinks, Day Today and Day Today Express while Landmark has Lifestyle Express, Lifestyle Extra and Lifestyle Value.
According to the most recent data submitted to William Reed for the Grocery Retail Structure there has been a sharp decline in the number of stores under the Lifestyle banner. As of 1 May Landmark operated 970 fascia stores compared to 1,490 a year earlier. Today's store numbers were up marginally from 472 to 494.
Despite the differing fortunes of the brands – the groups have been keen to point out there are no plans to streamline the number of fascias offered under Unitas.
"Both buying groups have their own fascias which have been invested in by our retailers and wholesale members to create contemporary store formats that satisfy the needs of their customers on a daily basis," said Darren Goldney and John Mills. "We would like to reassure these retailers that the fascias will continue as they are, however they will benefit from the support of a stronger, scaled-up Group working closely with suppliers to do an even better job."
Will it work?
Time will tell, but in the current UK wholesale climate it looks eminently sensible to have one major buying group for independent wholesalers to work together, rather than two rival groups.
It should remove some complexity for suppliers having to do deals with two different buying groups, but rival wholesalers point out "once a supplier negotiates the deal they can end up having to renegotiate the deal with wholesaler members" and there's no consolidation of delivery either. So wholesalers are unlikely to see major price cuts as a result.
What it may do, says one wholesaler, is to help tackle worsening supply levels, which are becoming a major headache for wholesalers. With the greater importance of Unitas to suppliers as a customer, it may be able to exert more pressure to ensure acceptable service.
Since Tesco-Booker, both Landmark and Today's have pushed their credentials as the true champions of independent wholesalers and retailers. Goldney sees it as "a tremendous opportunity which will step-change the platform upon which independent businesses and their supplier partners can thrive. Unitas will create a new and exciting opportunity for suppliers, independent wholesalers and the thousands of independent businesses that we collectively serve."
While the groups see their independent focus as a strength, however, others view it as weakness as they lack the scale and diversity that can be gained from long-term deals with larger multiple operators. As one wholesaler CEO says: "The number of independents is falling, and this deal doesn't give members access to new markets or new customers.