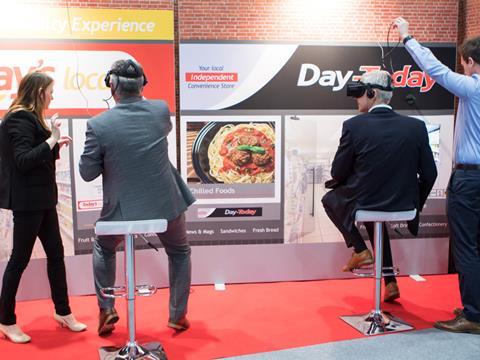 Independents would prefer to work with an independent wholesaler if they could get the same or better service as multiple retailer-owned operators, according to Today's Group MD Darren Goldney.

As the buying group gears up to meet the new threat of the combined Tesco-Booker and Co-op-Nisa businesses, Goldney said Today's Group should focus on availability, service and price instead of getting distracted by rivals, and added that increasing services offered by members and leading the field in technology was key to remaining competitive.

"We did a survey recently asking 'if given a level playing field, would an independent retail or licensed or foodservice business prefer to be buying from an independently owned wholesaler', and three-quarters would want to make that choice if we could provide the comparable or better service. So we know that we're at an advantage in that the market wants there to be a viable alternative," said Goldney.

"If you look at what independent wholesalers and retailers want, they want the benefit of having a scale entity, but they want the individuality of running their own businesses."

Goldney said that Today's 143 members, 34 staff and £5.7bn turnover provided scale and efficiency, offering almost as many, if not more, services than the head office of a national entity.

However, he said that Today's was still looking to increase the participation of its members.

"Every initiative that we do is trying to make sure that we can build the scale of the members that are participating in it to become a much easier place to do business with. Rather than having 10 members doing it, if we have 120 members we become a very viable alternative to a multiple retailer who is now a wholesaler," said Goldney.

He added that Today's Group also sought to be first choice business partner by leading the field in technology. Goldney cited the launch of VR technology, which provides the user with a 360-degree view of a Day-Today fascia store across each category.

This technology overhaul follows a survey of its estate, which found that though 95% of its members had a website, less than 50% could process transactions on their websites, and less than 10% had an app.

Today's is planning to get all of its members offering online transactions through partnerships with technology providers Sanderson and Swiftcloud.

Sanderson has already helped JW Filshill drive up its app-only sales by 45% following a promotional campaign.

"It's those things that give that viable choice that enable the retailer to actually say 'I can buy from an independent wholesaler because they're offering me everything and more than that corporate giant is as well'," he added.