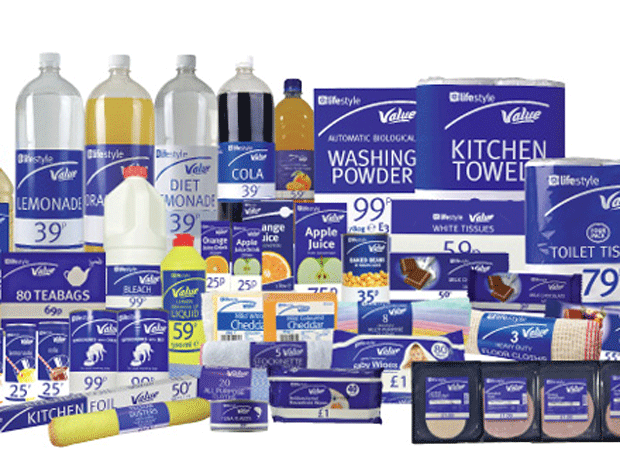 Unitas Wholesale is ditching the Today's own-label range in favour of merger partner Landmark's Lifestyle products, managing director Darren Goldney has revealed.

Goldney told The Grocer the group had decided to run with Landmark's Caterers Kitchen own-label instead of Today's Kitchen King, and it was rolling out the Lifestyle retail brand so it was available to all retailers buying from the enlarged group.

He warned, however, that a decision had not been made on the long-term retention of Lifestyle. "We've had a huge demand for the Lifestyle brand from a number of different members so that will be part of an ongoing review in 2019."

The new wholesale group - the result of a merger between Today's Group and Landmark Wholesale on 1 November - met with suppliers earlier this week to talk about a future focused on "efficiency and effectiveness".

Gone would be the days of tertiary brands proliferating with 15 different types of tuna and 16 versions of beans, for example.

Goldney said in many environments retailers probably only needed the main brand, such as a convenience store in a remote location, except if located next to a Lidl, Aldi or Tesco, for example.
"What it doesn't need is 15 different versions of tomato sauce. What I am absolutely committed to is the fact our future is about collaborating with brands," he said.

"We would see our SKU count reducing in own label but we still think that a modest and focused SKU count can actually be a bigger revenue figure in our business, although it will probably come at the expense of tertiary brands, not the brand leader."

Goldney said Unitas wanted to be famous for "an era of high-energy change. We think we can be the champion of brands and independents."

Key would be the ability of brand owners to deal with one central Unitas point instead of 179 different web platforms - the number of wholesale members in the group.

"What frustrates suppliers is when you don't necessarily act through the line. Unitas would speak with one voice and thereby it would be more efficient to deal with.

"We have to make sure we have better collateral [mechanisms, such as gondola-end disiplays] to promote the brands along the way.

"Today we are influencing 7,000 independent retailers who go onto the Plan for Profit app… and we've got 15 different initiatives across the three main channels - retail, on-trade and foodservice - the mechanisms by which a supplier can reach its audience," Goldney said.
Working in own-label? We've just introduced The Grocer Own-Label Accreditation Scheme. Under this new scheme all the products we review can apply for accreditation at any time, through a programme of continuous consumer testing and approval developed to help retailers and suppliers promote the best own-label products. Find out more here.