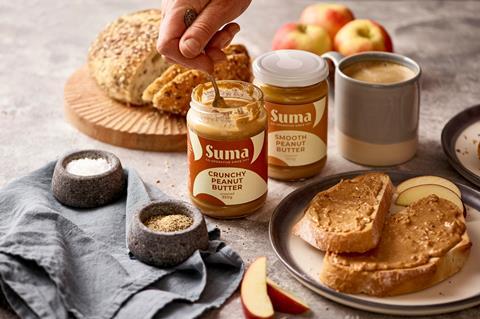 Wholesaler Suma is helping convenience retailers entice the student market with a new planogram for sustainable and ethical products.
Aimed at stores situated in close proximity to student accommodation, the planogram shows retailers how to optimise shelf space with products from brands including Love Raw, Oatly, Minor Figures, Manomasa, Clif Bars, Vego, and its own label Suma.
These span everyday ambient items including plant-based milk, healthier snack and sweets, and meal solutions. The products can be displayed in one bay or integrated throughout the store.
Suma said stocking these products would help retailers maintain and gain new "savvy" student shoppers by offering ethical and alternative products alongside mainstream brands.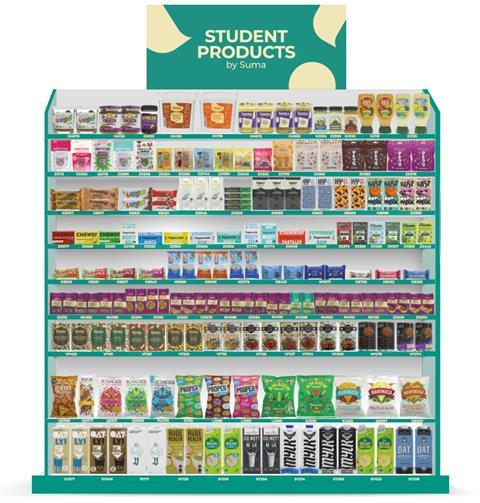 Spar wholesaler Appleby Westward is set to implement the range in its Gillett company-owned stores from November. Suma has also received interest from Costcutter.
Next month, the co-operative wholesaler is also set to launch a student beverages planogram which will consist of products to aid their studying and health, such as CBD, functional drinks including products promoting gut health, and probiotics. Brands include Moju, Hip Pop, and Firefly Drinks.
"We've done the hard work for retailers by carefully selecting a depth of range that goes hand in hand with student shopping," said Suma Wholefoods head of convenience sales Johnny Spencer. "Students are more in tune with ethical shopping and sustainable brands and we've made sure that what's on shelf fits the brief perfectly.
"Retailers need to be adventurous and lead with new brands in order to stand out and be noticed on the high street," added Spencer. "Not more of the same, but more of different."
The student-focused ranges will add to Suma's existing vegan, free-from, chilled, frozen and green cleaning planograms.
Suma is one of the largest worker co-operatives in Europe, stocking a range of 2,000 own-brand sustainable and ethical products and delivering over 7,000 vegan and vegetarian, natural, responsibly sourced products to businesses and communities across the UK and internationally.