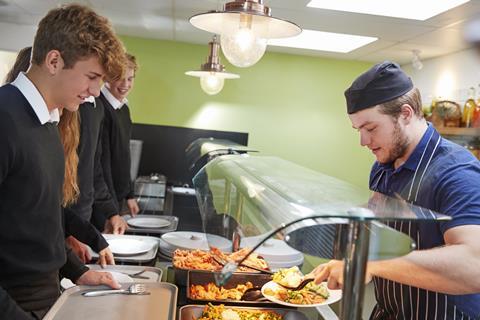 Wholesalers are calling on the government to help them navigate "a minefield" of uncertainty as they struggle to forecast ahead of schools reopening.
The absence of comprehensive catering guidance from the Department for Education has come under fire from foodservice wholesalers that supply education settings.
It comes as the DfE updated its guidance on its back to school plan for September on 7 August, stating all pupils are to return to the classroom full time from the beginning of the autumn term.
Specialist education wholesaler Dunsters Farm director Tom Mathew told The Grocer he was struggling to know what orders to place with suppliers amid concerns schools will require different products to fit the 'new normal'. With term set to start within a matter of weeks, time was running out, he added.
"It is a minefield and a nightmare," he said. "This lack of guidance is so typical of government. We don't know if schools will be able to provide hot school meals due to differing kitchen sizes, which could make adhering to social distancing rules difficult. Many may opt to provide packed lunches and keep canteens and tuck shops shut. Both of which would affect our revenue."
Mathew said the situation had been further complicated by the lack of "back orders", usually placed at the end of term in preparation for the next, breaking its ordering cycle.
Read more
Country Range Group CEO Coral Rose said its members were getting no clear direction from schools over their catering provisions due to the lack of government communication. This had resulted in confusion as local authorities differed in their advice.
"There are some schools advising pupils to bring in a packed lunch as the canteen is closed, to others not allowing any food to be brought in to avoid contamination," said Rose. "There is a lot of talk about providing food to go or sandwiches but there is a requirement to meet the school food standards and provide a hot meal option. Whilst school caterers don't know the detail it will most likely be sandwiches."
Federation of Wholesale Distributors CEO James Bielby also called for greater clarity for members. "With only three weeks to go before the scheduled reopening of schools, we still don't know what food provision will be needed or allowed," he said. "There is huge uncertainty about how school catering will work in practice over who will be offering food and what that looks like, distancing in canteens and kitchens, and new demands from schools on product that suppliers may not be able to easily meet."
The current guidance on the government website for school catering says: "We expect that kitchens will be fully open from the start of the autumn term and normal legal requirements will apply about provision of food to all pupils who want it, including for those eligible for benefits-related free school meals or universal infant free school meals."