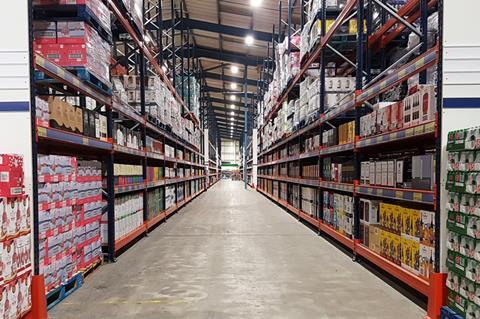 Foodservice wholesalers are finally to be given business rates relief under a new £1.5bn fund announced by the government today.
The Federation of Wholesale Distributors has dubbed the move "a staggering u-turn" as Rishi Sunak unveiled the new "material change of circumstance" fund.
The £1.5bn pot will be distributed to those businesses that have been "adversely affected" by Covid-19 but previously left out of the original £16bn business rates relief fund that benefited the hospitality, retail and leisure sectors.
In the announcement, the Treasury referenced a foodservice wholesaler supplying the hospitality industry as an example of a business that would now be eligible to receive the rates relief. "Under our proposed approach the business would likely fall within scope given the economic impact on their business," the guidance read.
"This is fantastic news for wholesalers and reflects the increased recognition within government of the vital role of food and drink wholesalers," said FWD CEO James Bielby.
"The past year has had a devastating impact on foodservice wholesalers and support with business rates has been the main ask of government to support the sector. The Treasury highlights food wholesalers as an example of where this fund should be distributed, and it couldn't be clearer that our sector is at the front of the queue.
"It's a reflection of the great pressure that the wholesale sector has put on government by campaigning intensely for the glaring anomaly on business rates to be corrected."
Chancellor Rishi Sunak said: "Our priority throughout this crisis has been to protect jobs and livelihoods. Providing this extra support will get cash to businesses who need it most, quickly and fairly. By providing more targeted support than the business rates appeals system, our approach will help protect and support jobs in businesses across the country, providing a further boost as we reopen the economy, emerge from this crisis, and build back better."
The amount of rates relief a business will be awarded will be determinded by the impact coronavirus has had on it.
The devolved nations will receive an additional £285m. This comprises £145m for the Scottish government, £90m for the Welsh government, and £50m for the Northern Ireland Executive.