This article is part of our digital feature on wine
English wine is gaining a growing reputation for high quality, as our consumer research and increasing number of awards can attest. But some feel this blossoming industry lacks an identity. We've tasked creative agency Hornall Anderson with creating one. Here's what they came up with…
The votes have been cast. But whether you're Team Leave or Team Remain, there's no point crying over the results. Instead, why not celebrate it, or drown your sorrows, with a glass of British bubbly? The good news is, there's now a wine for that: 5248.
Dubbed Brexit Cuvée, this delicately complex yet closely balanced fizz is a blend of sweet and sour British grapes, which Hornall Anderson says are exclusively picked for a lively but accomplished taste with a delicate and bittersweet finish. Sound familiar?
"Wine is steeped in so much history and heritage: take Champagne, for example," says Jon Dignam, design director at Hornall Anderson who worked on the project with Joe Wallis. "We wanted to reflect that in our English wine using British history – and what better place to start than the Brexit results?"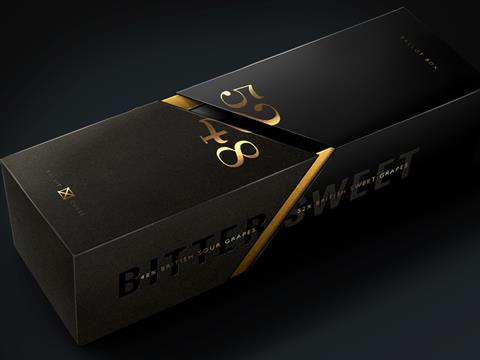 The 52:48 split at the polling stations is reflected in all aspects of the bubbly. From the sleek black ridged glass of the bottle to the so-called ballot box it comes in, as well as the blend of sour and sweet grapes inside.
"The country was so split after the results came out. And while the initial hysteria has calmed down a bit, we wanted to create something good out of it."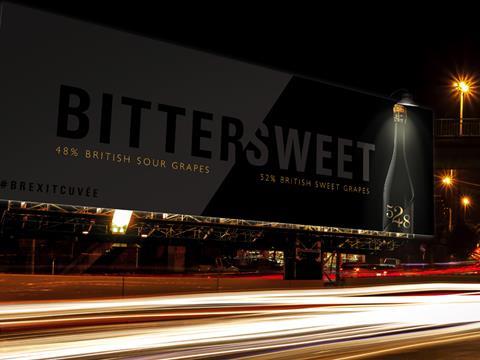 But as a premium, and fairly tongue-in-cheek, product, it might not be for everyone. "It would need a retailer to take a chance on it, to tap into the story behind it," he says. "It does go against the grain. It would be quite expensive, but it is also a celebration of British sparkling wine."
To add a bit more theatre to the occasion, Dignam jokes about opening a pop up 'whine bar' in London. "There could be different entrances on the side which people would use depending on which way they voted, you'd go in have a debate but at the end shake hands and share a nice glass of wine with each other."
Or maybe not. Either way, like Brexit, Dignam hopes the wine will only get better with age.
"The future may be uncertain, but you know you can believe in our Brexit sparkling wine, crafted to deliver the right balance between the sweet and the sour. Just make sure to share a glass with the other side too."
Previous article: On-the-go and sparkling dominate global innovations
Next article: Infographic: Where does the UK's wine come from?
In association with: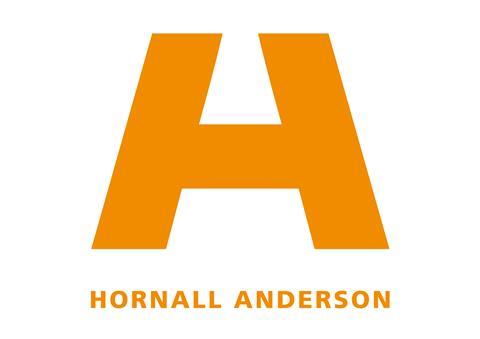 For more than 30 years, Hornall Anderson (www.hornallanderson.com) has specialised in the ideation and creation of brands, products and experiences that ignite our universal desire to play, learn and share. From Strategy & Insights to Innovation, Design, Environments and Interactive, we seek to uncover the truth of a brand and then do it justice through beautiful expression.