Tesco preps Hudl 2 in next wave of digital services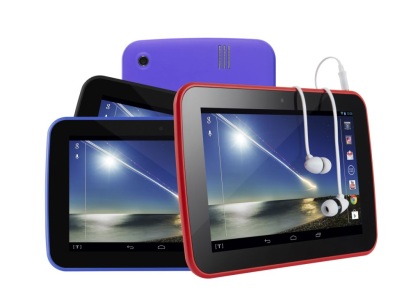 Tesco revealed today it is to launch an updated version of its Hudl tablet in 2014 after revealing it expected sales of the original device to break the 600,000 figure by the end of the Christmas period.
CEO Philip Clarke said today Tesco had sold 300,000 Hudls since its launch in September, adding it was "struggling to keep up with demand".
"The new model will be an enhanced version," said Clarke, with areas set to be improved thought to include its camera and storage capabilities.
Tesco has thrown a multimillion-pound marketing campaign behind Hudl, with Clarke saying today it embodied the company's determination to lead the digital era in retail. Tesco is reported to have run out of supplies twice in the past two months. It sold 35,000 models in its first 48 hours of sale.
The Hudl tablet is a 7-inch Android-based device retailing at £119 – although discounts are available to Clubcard holders. It has a 1.5GHz quad-core processor, 16GB of memory and an HD display of 1440 x 900 pixels.
As well the Hudl 2, Tesco is set to ramp up its efforts to compete with the likes of Amazon next year with the launch of a Blinkbox e-books service, alongside its TV, music and movies platforms. However, the venture has been put back several months until March as Tesco finalises its plans.
Read this: Tesco's Clarke warns there are 'no quick fixes' as sales fall