Tackle food waste by feeding it to cows, retailers urged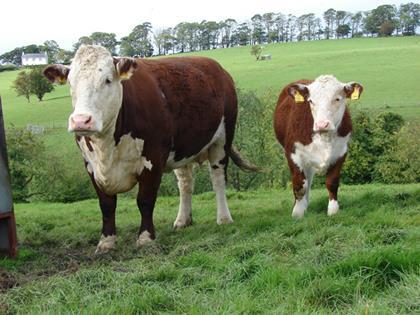 An organisation that redistributes surplus stock from the food industry has called on retailers to get behind a new initiative to make greater use of food waste in the meat supply chain.
Company Shop says it has successfully completed a trial involving a cow being reared on feed made from inedible food waste, such as pasta, fruit and veg, cereals or confectionery that are at the end of their use-by date.
The trial kicked off in May 2012 and has resulted in fresh meat from the cow being donated to charitable organisations in South Yorkshire, including FareShare, the Barnsley Churches Drop In Project (below) and the Salvation Army. Company Shop is now in the process of rearing a second cow on food waste, which is expected to be ready in nine to 10 months' time.
Food poverty was on the rise and more people had to rely on food banks, but charities often struggled to afford to provide fresh meat, Company Shop said. "The Company Shop meat initiative provides a solution to food waste, creates a plentiful supply of animal feed and, most importantly, results in wholesome meals for vulnerable people," said Company Shop chairman John Marren.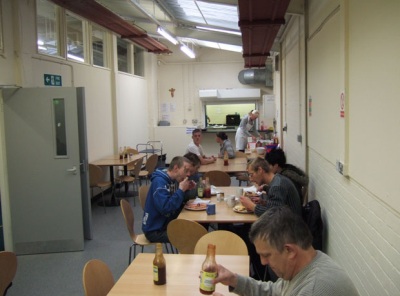 A spokeswoman added that now Company Shop had shown rearing beef cattle on food waste was possible, it was keen to talk to retailers about how the scheme could be extended, not simply to generate more fresh meat donations for charities but as a general approach to rearing cattle while reducing food waste. "We hope the retailers will get on board and use this model in their own beef supply chains," she said.
In the Company Shop trial, food surpluses made up more than a quarter of the cow's overall diet, along with barley, sugar beet, molasses and protein. "The farmer noted how healthy the cow was, as it benefited from a varied diet," the spokeswoman said. "The yield was the same as you would usually expect."
"The farmer noted how healthy the cow was, as it benefited from a varied diet. The yield was the same as you would usually expect" - Company Shop
Eblex senior livestock scientist Mary Vickers said cattle were ideally suited to converting "co-products" from food production into high-quality meat because their digestive systems could cope with high-fibre materials that humans cannot digest, as well as "out-of-specification human foods".
"The list of these co-products is long and varied, and could include bread, biscuit meals, chips, breakfast cereal, brewers' grains, syrups, waste fruit and vegetables, rapeseed meal, wheat feed and sugar beet pulp. All of these are suitable for cattle feed, as long as they are included in a properly balanced diet that provides all the nutrients and fibre the cattle need to grow and maintain health," she said.
Vickers added feeding cattle on co-products from food factories was already common during the "finishing stage" of cattle production, when animals are fed to reach their target weight and condition prior to slaughter.
Company Shop works with charities and also sells surplus food at a discount to people who work in food production through a number of members-only shops. In November, the organisation opened its biggest shop yet – a 14,000 sq ft store at its headquarters in Tankersley, South Yorkshire.