Will big brand advertising really click on Facebook?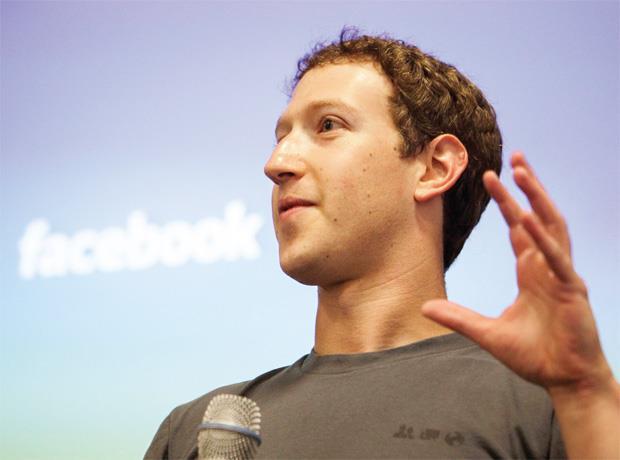 Ahead of its IPO, Facebook is wooing brands in a bid to boost its revenues. But will users like marketing clogging up newsfeeds?
Coca-Cola, Tesco, P&G, Unilever… the guest list reads like a who's who of global business. More than 500 of Facebook's key advertisers were at London's Vinopolis last Wednesday as the social media goliath launched a charm offensive prior to May's hotly anticipated flotation. The message was clear: brands - we want more of your business.
Facebook needs it if it's going to realise the $100bn valuation - nearly half that of Google's - some analysts have given. So who's likely to sign up to the host of new services to advertisers? And will they be enough to ensure Facebook lives up to the market's great expectations?
Facebook claims its new Reach Generator service, which allows brands to pay to have posts automatically sent to their fans' newsfeeds both on computers and mobiles, increases the average number of followers that see a post from 16% to 75%.
That's not all. David Fischer, Facebook VP for business & marketing partnerships, claims Reach Generator and a host of new "premium" opportunities on newsfeeds and logout pages offer brands the chance to triple their return on investment.
You don't have to look far for likely customers. "We're talking to Facebook about lots of different ways to engage our consumers," says Ralph Keck, director for brand building at P&G. So is rival Unilever, which had 98% of Ben & Jerry's 3.5 million Facebook fans view a sponsored story in a recent trial of Reach Generator. "The biggest challenge is sustaining that engagement from year to year," says Debbie Weinstein, senior director for global media innovation at Unilever.
This is where doubts over the strategy surface. Some suggest that if Facebook users become swamped with advertising, they could log out in droves.
"The messages must lead to better user experience. Otherwise it could backfire," says Deola Laniyan, account director at the agency We Are Social.
Facebook is keen to dismiss the doubters. "We're a long way from brands being a dominant part of the news feed," says Fischer. Just how far is not clear however. The company is reticent when it comes to the average number of brands being
followed by users.
Nevertheless, analysis suggests advertising on Facebook is set to snowball in 2012. A report from PricewaterhouseCoopers this week suggests the site's UK ad revenue will climb 60% to £288m this year. Still, that's small fry compared with Google's 2011 UK revenues, up 17.5% to £2.77bn [PWC].
"If Facebook's marketing platform is going to define their success, they're going to need to improve ad buying and brand management tools rapidly," says Darika Ahrens, an analyst at Forrester Research.
But rumours abound that Mark Zuckerberg has more tricks up his sleeve to threaten Google with. "I've heard they're investing a lot in an improved search engine that will see them challenge Google," says one industry source. "By developing a search engine they would be creating a pay-per-click opportunity."
When Zuckerberg created Facebook back in 2004, he told the Harvard student newspaper: "I don't really like putting a price tag on the stuff I do. The best minds of my generation are thinking about how to make people click ads. That sucks."
How times have changed.
Grocery's most 'social' brands
Coca-Cola: 40 million+
Biggest brand on Facebook. Its page was created by fans
Starbucks: 29 million+
Tells fans about goings on at their local branches
Red Bull: 27 million+
Footage from Red Bull's extreme sports sponsorships
Oreo: 25 million+
Invites fans to upload photos and videos of 'Oreo moments'
Skittles: 21 million+
Searching for its 'greatest fan' on Facebook